When you run a business on your own, you would want to work as many hours as possible to better serve your customers. Not many businesses are open 24/7 though. With Business Hours Indicator for WordPress, you can display your business schedule to your customers. Just enter you locations and opening times, and the rest is easy.
The plugin lets you display when your business is open or closed. You can show opening hours in a table or inline. Holiday and vacation hours can also be displayed. You can display info for one or more businesses. In fact, the pro version supports an unlimited number of businesses.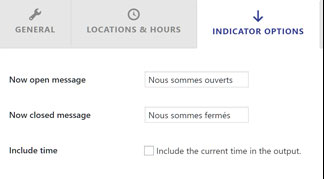 Business Hours Indicator comes with shortcodes to display your business info. It lets you choose the proper time zone for your business. This is a free plugin.