Selling your own products online can be exciting but it comes with its own headaches. Not every customer will be happy with every order, so you will need to be ready to handle returns and exchanges quickly. The Return Replace Refund & Exchange for WooCommerce RMA Plugin has you covered. It lets you handle returns and exchanges easily.
This plugin should work with most WooCommerce themes. It lets your customers start a return request on your site and ask for a replacement. They can also generate a request for an exchange. Webmasters have the option to chat with their customers.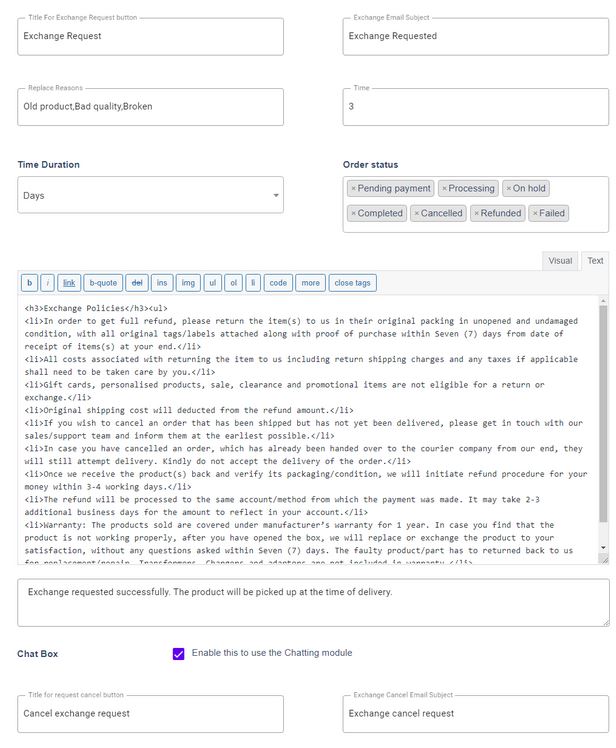 This plugin can also handle refunds and coupons. It has a wallet system for your customers to use their refunded money. RedefiningTheWeb is the developer behind this extension.