So you have a thing or two for manga and online web comics? Thanks to the Ultimate Web Novel & Manga Plugin, you can automatically scrape and display web novels on your website. This plugin lets you upload images to your server or cloud services such as Amazon S3.
The Ultimate Web Novel & Manga Scraper grabs content from fanfox, wuxiaworld and boxnovel. You can scrape by URL or keyword. This plugin can crawl multiple mangas and scrape their chapters at the same time. It also automatically generates featured image and translates novels using Google Translate.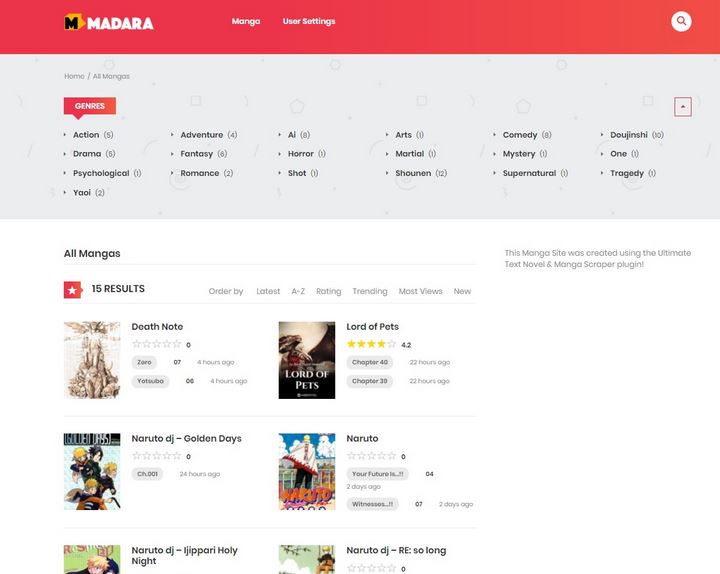 You can use this plugin to publish Manga automatically or set it in draft/pending mode. CodeRevolution is the developer behind this script.