So you run a website with age-sensitive content? You may need your visitors to confirm their age before accessing your pages. Age Verify for WordPress can help. It is a simple tool that lets you add an age-gate to your website to ask people to verify their age before gaining access to your content.
Such as plugin could prove useful for gambling, adult, and other comparable content sites. Webmasters may ask only guests or all visitors to verify their age. They can change color, heading, description, and other settings from the back-end. Users can also define the number of minutes to remember visitors.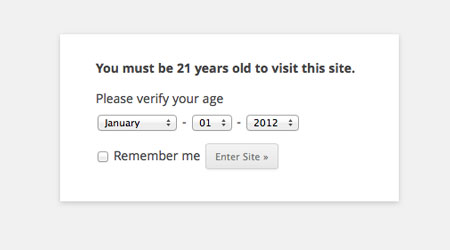 Age Verify simply adds a customizable age-gate to your website. It is a free plugin.