Selling and buying domains can be quite a lucrative business. Not everyone gets to be a master in this field overnight. But if you have some brandable domains that you are not doing anything with, you may want to consider selling them. Of course, you should treat each domain like a professional product. The better your sales pitch and presentation, the better chance you have of earning decent cash for your domain. Domena is an attractive WordPress theme developed for for-sale domains. It helps you generate more leads for your domains.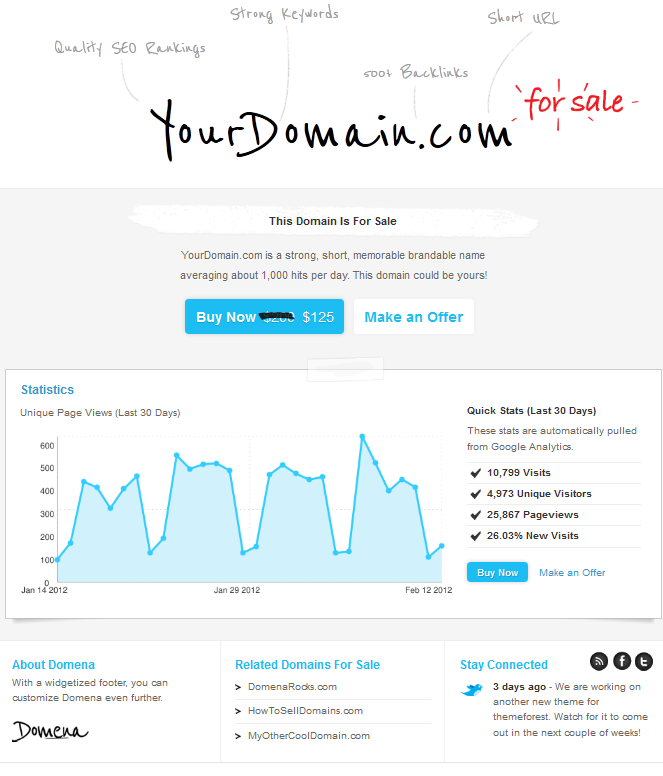 Domena is a template customized for domainers. It has an options panel that saves you time making changes to your site. Uploading your logo and other branded material is straight forward as well. The Domena theme supports Google Analytics with built-in charts. It has 3 widget areas you can use to add more content to your domain template.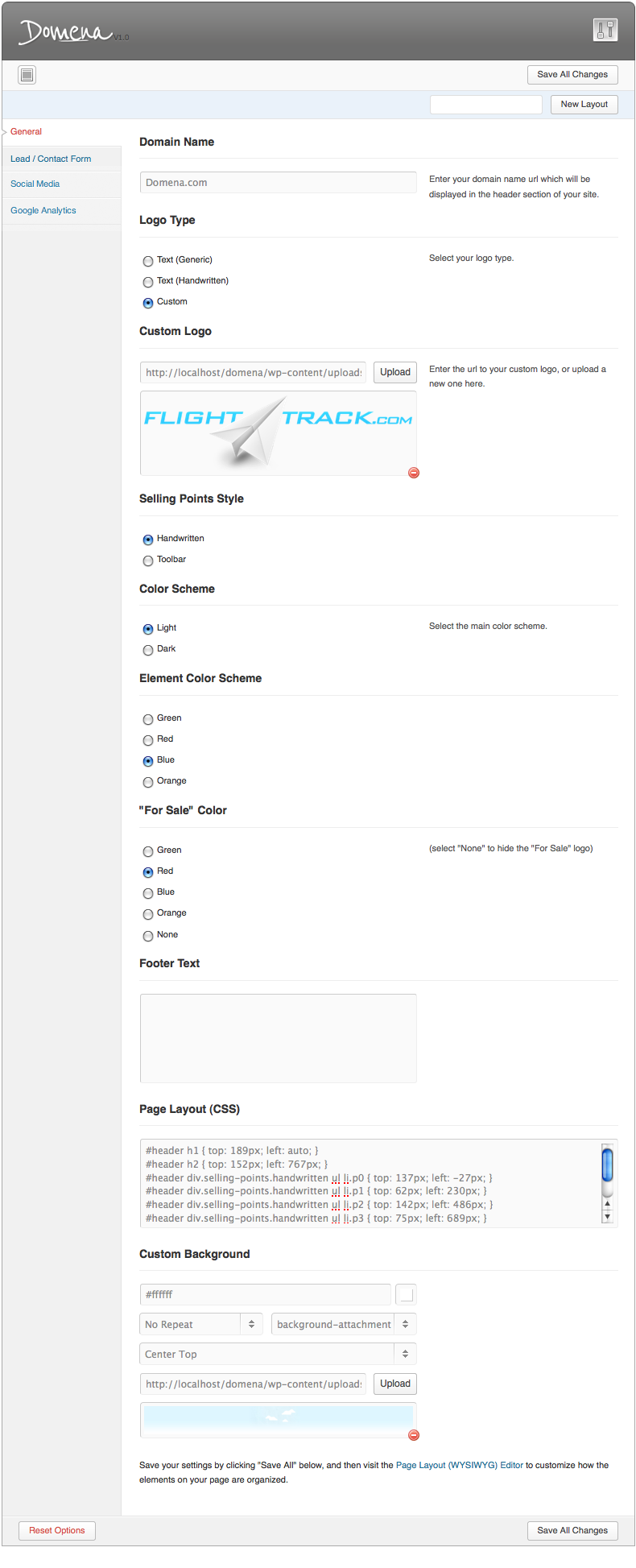 Domena has over 10 shortcodes and 5 color schemes to get you started. It is optimized for the search engines. The theme is mobile friendly too. You are still going to need decent domains to get the most out of this theme though.