If you haven't been paying attention, the U.S. economy is in the dumps. Companies are expected to cut even more jobs. If you are in a stable job, you probably belong to a exclusive group of folks who have survived the job cuts in the past few weeks and months. A lot of companies are hurting and if you lose your job, there is a good chance that you are not going to find a job that easily. But if you have WordPress skills, you should definitely consider starting your own freelance business. You can spend months looking for a job and not find one or just start building business and earn money in the process.
How To Become a Rockstar Freelancer teaches you exactly what you need to know to build a super freelance business fast. The authors own a very popular blog on the very same topic. In this book, you are going to learn how to:
Take the first steps: you want to quit your job or you have just lost your job. It doesn't matter. You are going to learn exactly how you need to prepare yourself for a career in freelancing.
Brand yourself or your business: how to create a brand that lasts a life time. You'll learn the pitfalls in your way towards creating a killer brand
Interact with clients: you want to provide real value to your customers? Not sure how to brief them or how to approach your leads? You can gain valuable insights here.
Run your business: whether it's writing the proposal, getting the right fee, or hiring folks to do a job for you, you are going to learn them all in this book.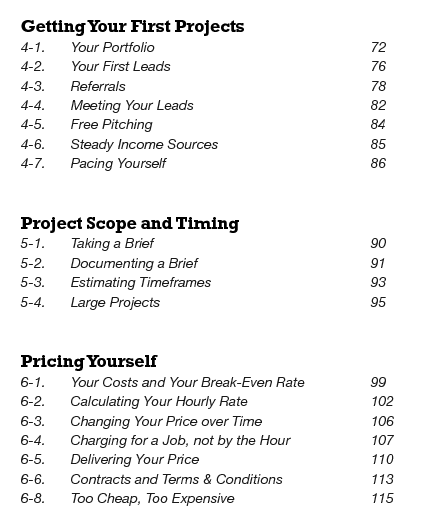 If you are planning to start earning money from your skills, the time is now. Even if you are working, you should prepare yourself for the worst. There are not many stables jobs in these tough times, so don't expose yourself to the risk of unemployment.
Download your copy here.