In these tough economic times, many folks have lost their jobs to a no fault of their own. Companies go bankrupt and out of business, leaving many qualified candidates in the sidelines. Unfortunately, there are only a small number of jobs available and way more qualified candidates to fit them all in. Smart job candidates understand the importance of setting themselves apart from others by doing a tad bit more. That includes tackling freelance projects and putting a a decent portfolio/CV site together. Vue for WordPress is a theme useful for that very purpose.
Currently Trending Themes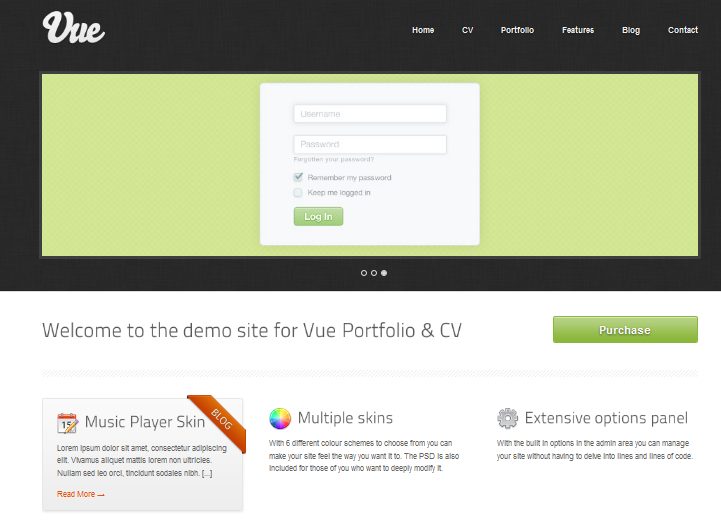 Vue for WordPress has 7 different skins. It has custom post types you can take advantage of to build a killer portfolio/CV to present your works to the world. Vue has multiple page templates (contact, portfolio, CV, and home page). The footer can be customized too.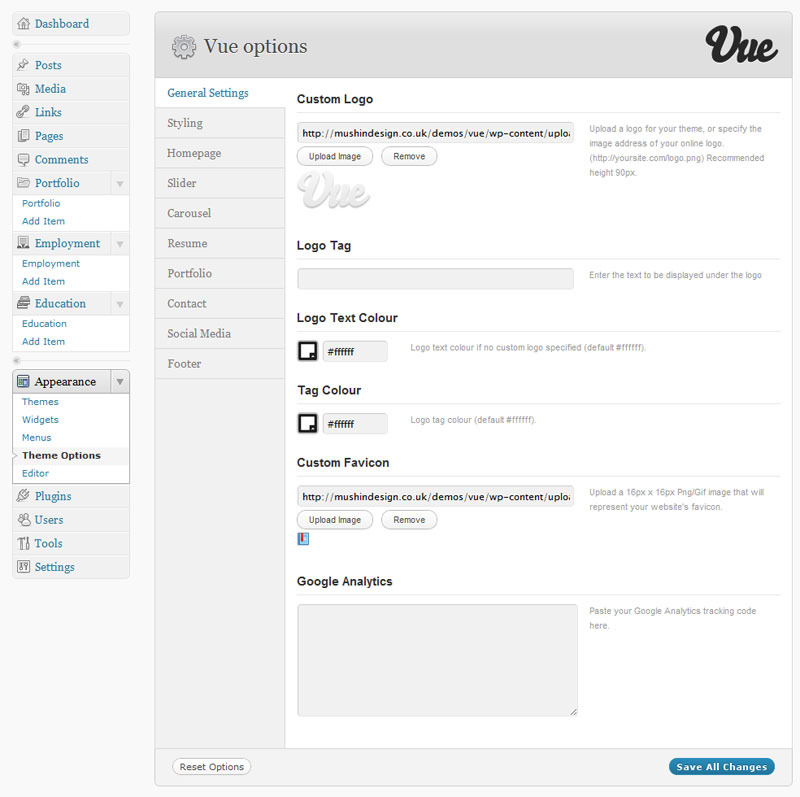 Vue for WordPress lets you customize your logo from its back-end. Webmasters can modify their slider, resume, portfolio, and social media settings on Vue Options page. Multiple shortcodes are offered to give you more flexibility adding content to your website.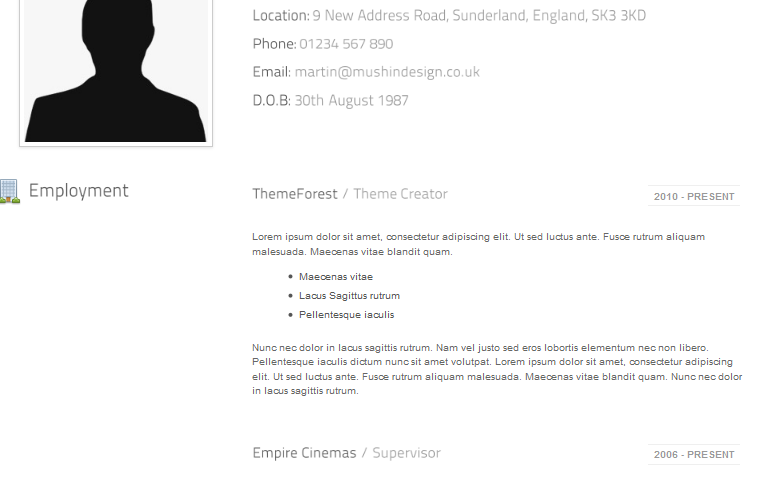 Vue for WordPress is not your average theme. It is simple to set up and can do a decent job presenting your CV or portfolio. A useful tool for job hunters or anyone looking to promote their past projects online.