Finding new leads can be challenging for some freelancers. There are many directories and job sites freelancers can check to find short-term jobs and long-term clients. Not satisfied with freelance marketplaces related to your industry? You could always build your own site. HireBee for WordPress is just the theme for the job. This modern theme lets employers and freelancers post their jobs and bid on jobs, respectively, while you make money on the side.
Currently Trending Themes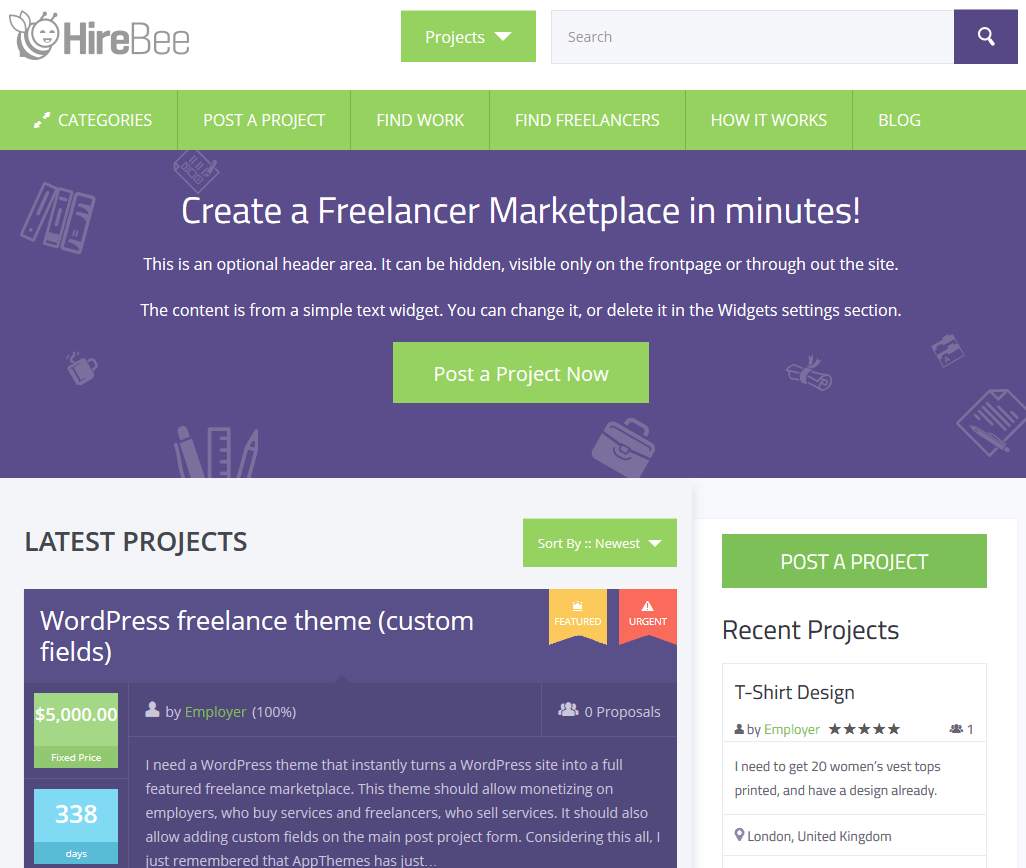 HireBee is highly customizable. You can change appearance, add your social accounts, manage notifications, moderate projects, and more. You can also provide credits to your visitors. You can monetize your site by charging for posting, featured projects, and more. The theme provides employers and freelancers a workspace where they can collaborate on their project.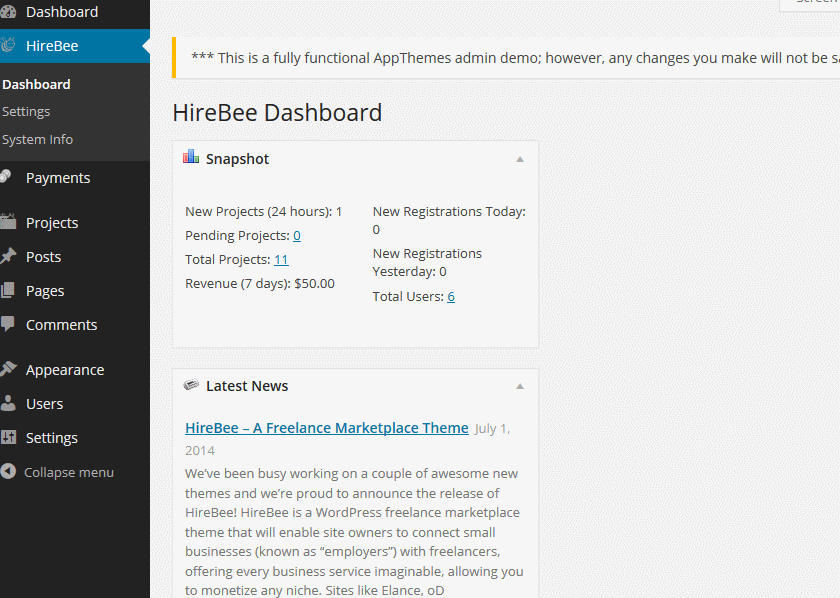 HireBee is based on the Foundation framework. The theme is highly extensible and offers AppThemes API to developers for further theme customization. HireBee supports multiple gateways. This is another premium theme from AppThemes.