I don't know about you but I follow the quotes people share on Twitter and Facebook religiously. Some quotes are so powerful that they can push to do more on any given day and focus on things that are more important. I personally do not share the quotes I find on my website (I use Twitter for that). But you always have the option to do so using Quotes Collection plugin. It is a cool plugin that can keep track of all your quotes and display them in a random fashion on your website.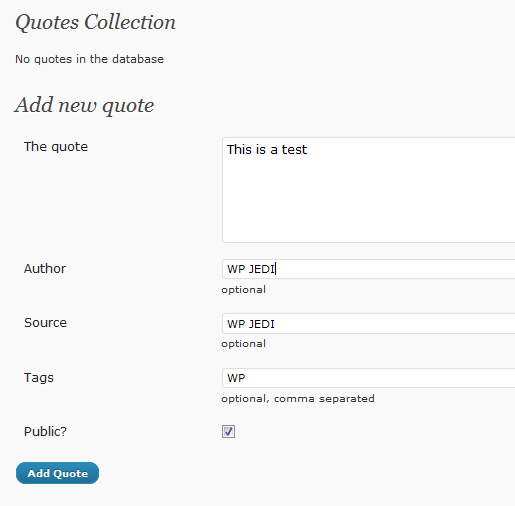 Quotes Collection can keep track of the quotes you find. All you have to do is add them to this plugin and let it do the rest. The quotes that you add to this plugin can be made public or stored in private mode. You have the option to sort your quotes by source, author, date, and visibility.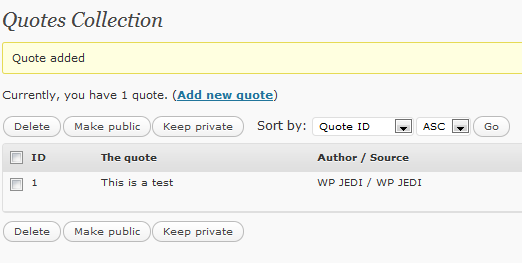 This plugin comes with a special widget that users can use to display quotes in a random fashion on their WordPress sites. They can change the title of their widget, choose what information they want displayed on their sidebar, and modify refresh options. Quotes can be filtered by tag (which is why you should define them carefully in the back-end).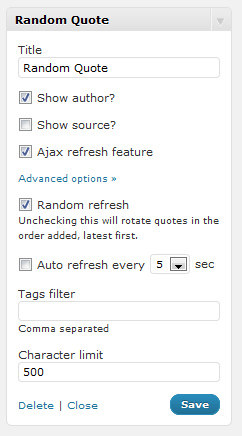 If you are a fan of inspiring quotations and want to display your favorite ones on your website, Quotes Collection is more than capable of getting the job done.