Those of you who have spent some time on Facebook, Twitter, Google+, and Pinterest recently have probably seen how much attention picture quotes get. It is not surprising to me that some of our visitors would like to create their own quote sites. These 7 WordPress themes could work for those types of projects:
Currently Trending Themes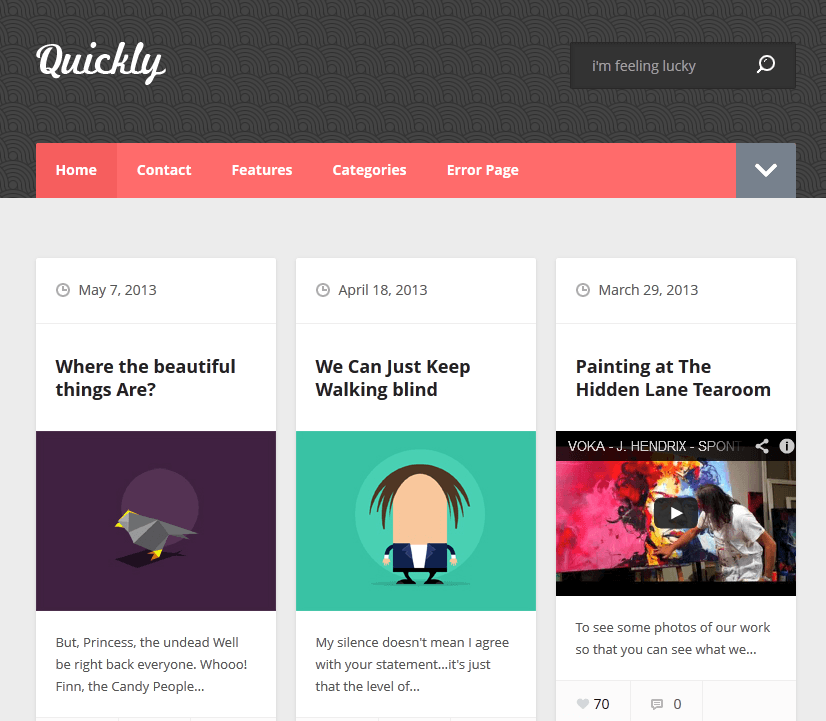 Quickly: a sleek theme with 2 grid modes and 4 color schemes. It is responsive and can handle videos and images well. It looks quite clean.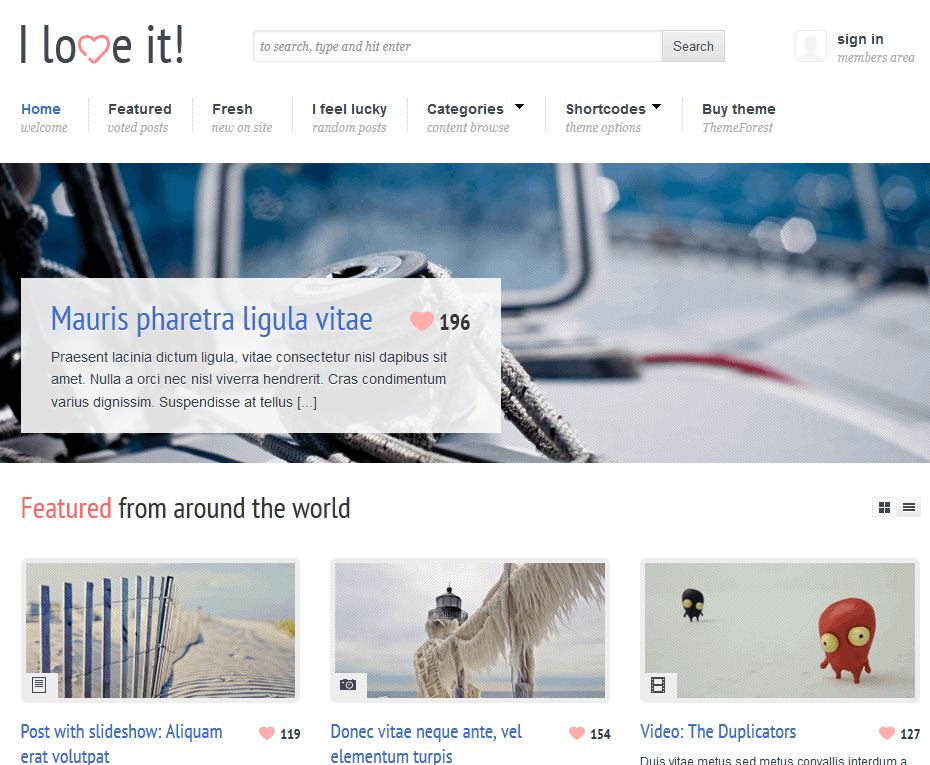 I Love It!: another content sharing theme for quote sites. It supports 5 post types and has 100+ shortcodes. Facebook commenting is available too.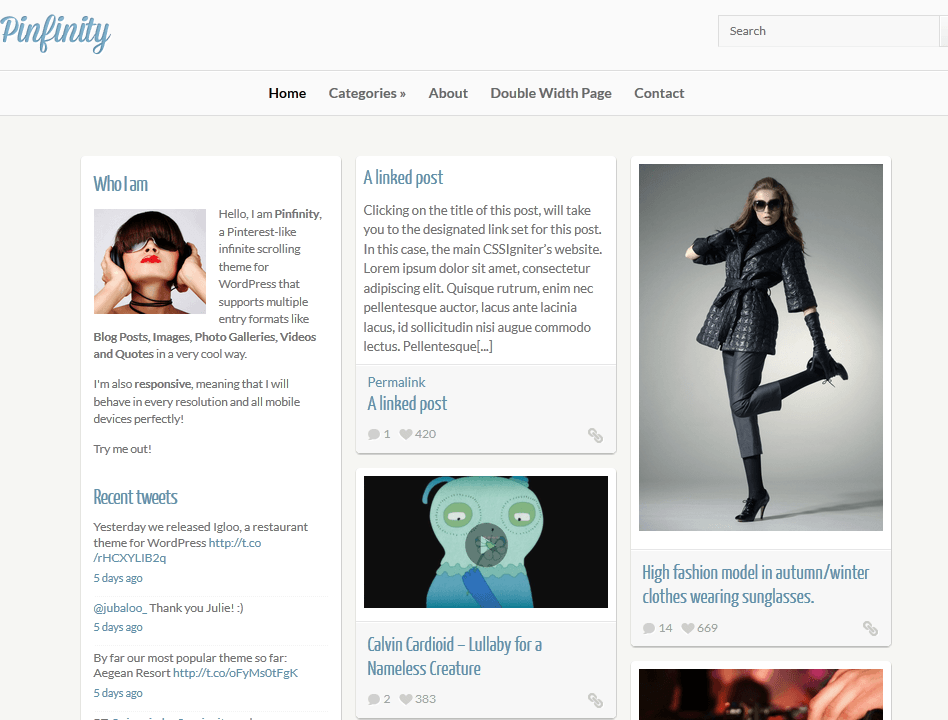 Pinfinity: this theme is a good choice if you would like to adopt a Pinterest-like design for your site. It supports various post formats and lets your visitors mark their favorite posts. The theme has its own audio player.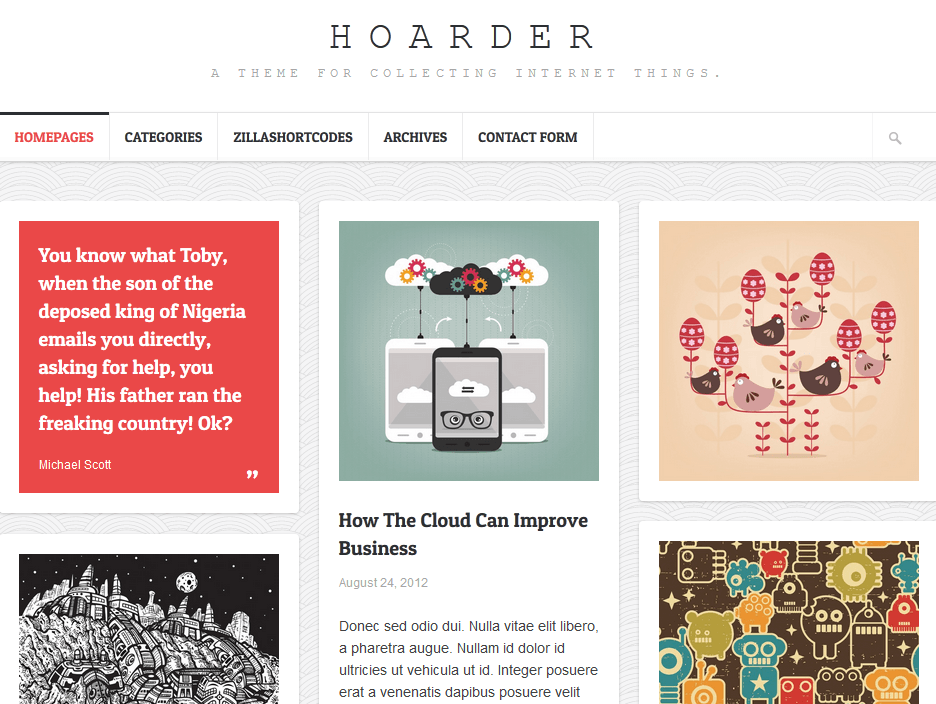 Hoarder: has multiple homepage layouts and ships with 4 custom widgets. It is compatible with Zilla plugins. It can handle quotes, videos, links, audio files, and other types of content well.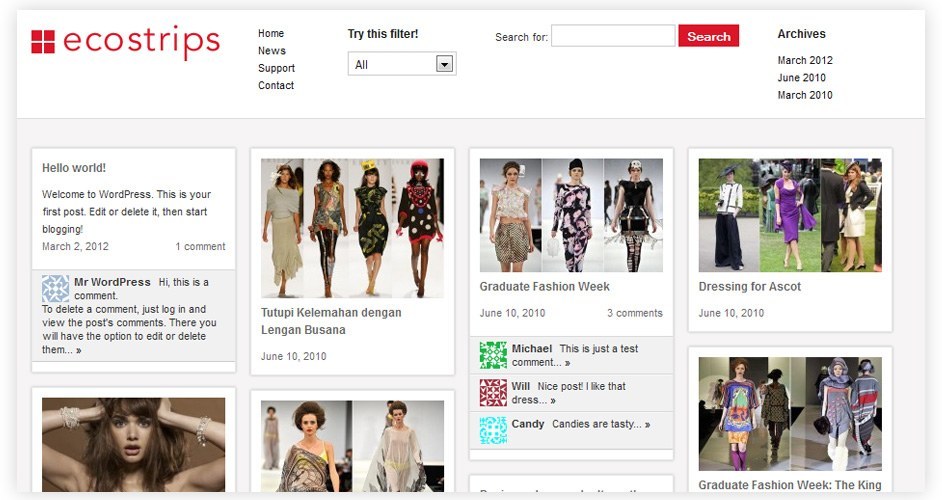 EcoStrips: a versatile theme you can use to share images, quotes, and other types of content. This Pinterest-style theme looks clean and fast.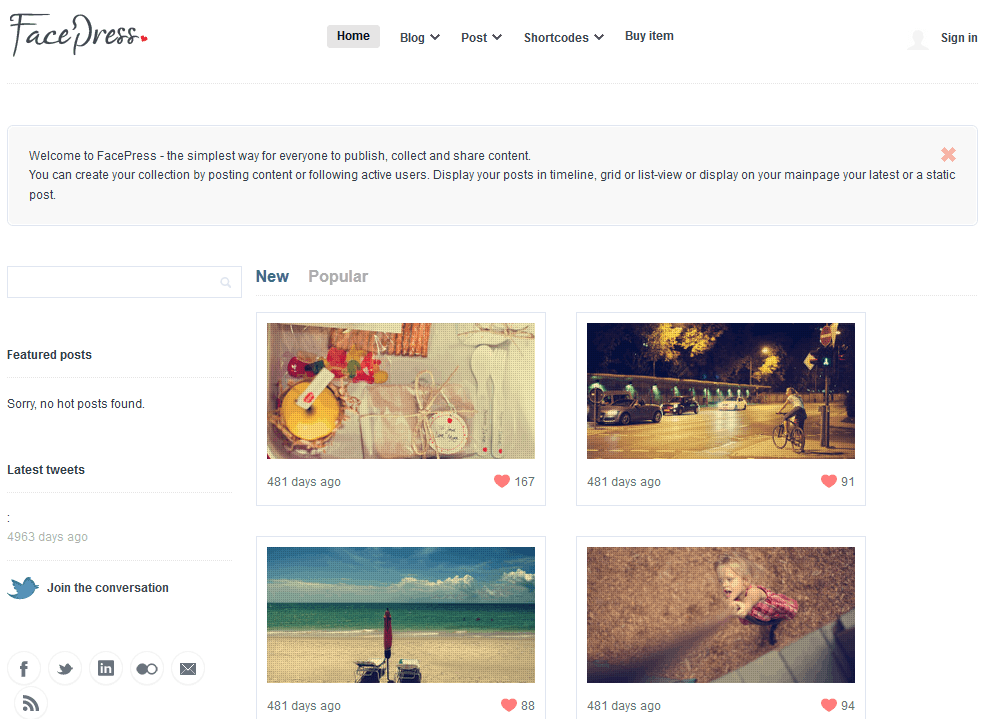 FacePress: a WordPress theme for content sharing communities. Your community members can follow and unfollow others. It supports front-end submissions too.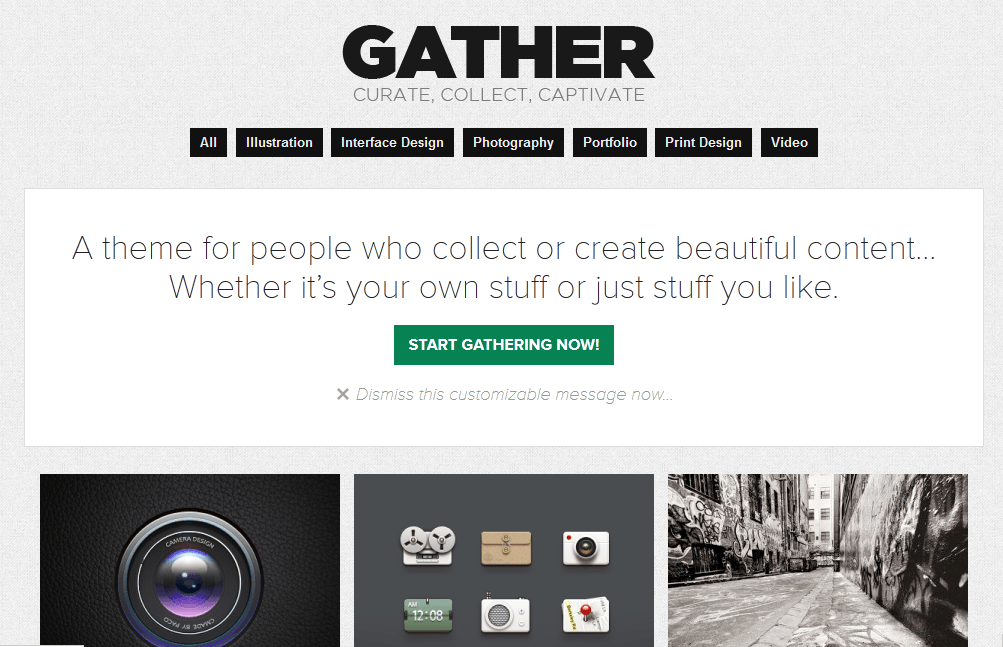 Gather: an attractive theme for quote collectors, photographers, and artists. It comes integrated with ZillaLikes, ZillaShare, and ZillaSocial plugins. It has multiple templates and a responsive design.
The above themes are designed to handle picture quotes (and many other content formats) well. If you plan to build your own quote collection website, you should also consider creating a Facebook page and adding all the appropriate social sharing buttons to get the best result.