Plenty of people are serious about podcasting these days. If you have gone through the trouble of starting a podcast, you should spend a little bit of time to promote your episodes properly on your website. Podcast Player for WordPress has you covered. It makes it easy for your visitors to access all your episodes on your site.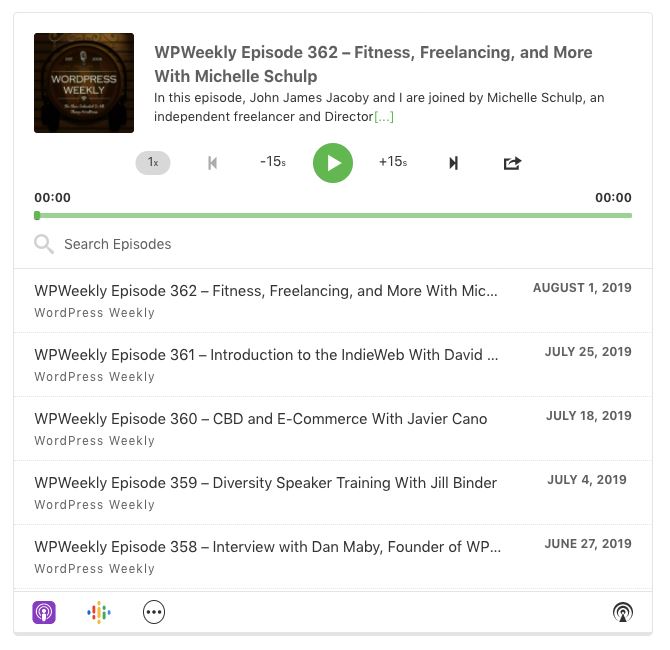 This plugin adds a responsive podcast player to your website. Simply enter your podcast's feed URL, and you are ready to go. You can display multiple instances of the podcast player on each page. An AJAX episode search function is also included to save your listeners time.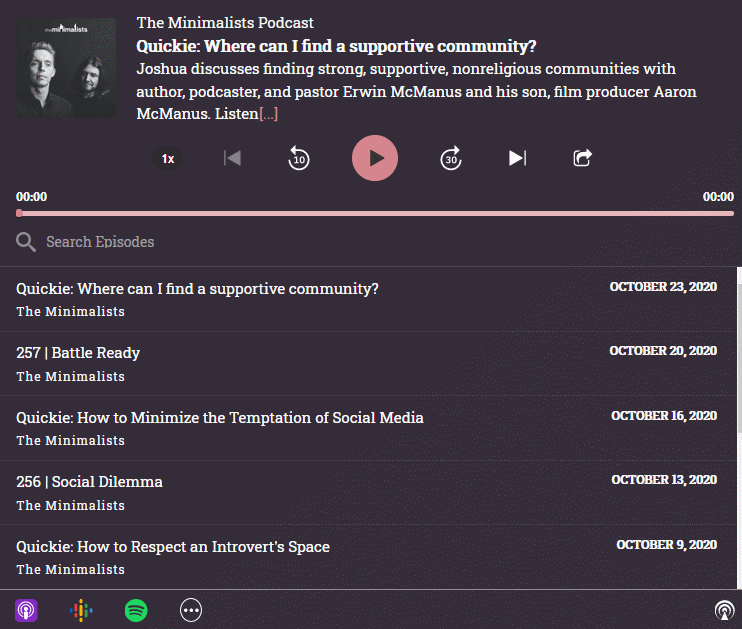 The free version of this plugin comes with everything you need to showcase your podcast episodes. The pro version has advanced filtering options and gives you more flexibility on what you want to display on your pages.