Wordpress Plugins
Product Combo with Discount Boost Sale WooCommerce Plugin for Cross-selling
WooCommerce makes it easy to bring your store online and sell all kinds of digital and physical products. You can also display related products to increase your sells. The Product Combo with Discount Boost Sale WooCommerce plugin helps you sell even more. It encourages your customers to buy related or complementary items from your store.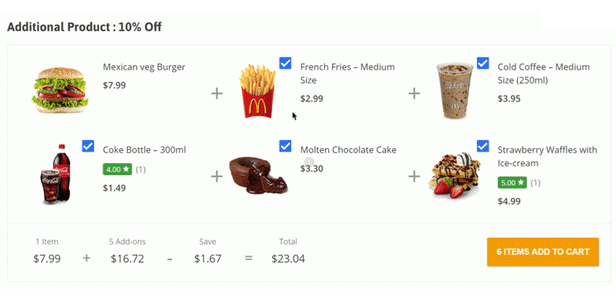 This plugin lets you offer % and fixed discount options. You can enable it on desktop, tablet, and mobile devices. WooCommerce Product Combo with Discount Boost Sale offers override option for every product. By offering discounts on combo offers, you can get more people to buy from you. Can also display a timer with your offers to build a sense of urgency.
This script is Ajaxified and lets users add multiple products to their cart without multiple reloads. Saraagna is the premium coder behind this script.