Wordpress Plugins
RelaZone for WordPress & WooCommerce: Related Amazon Products Plugin
In the past few years, Amazon has introduced a bunch of new widgets and technologies to help its Associates earn more money promoting Amazon.com products. Need more flexibility adding products to your posts? RelaZone for WordPress can help. It integrates with WooCommerce and lets you add related products to your posts.
The plugin comes with 6 templates. You can link Amazon related products with posts and pages. RelaZone lets you display Amazon and other prices for each product. Direct checkout option is available. Users get to choose how many related products to display on each post (max: 50).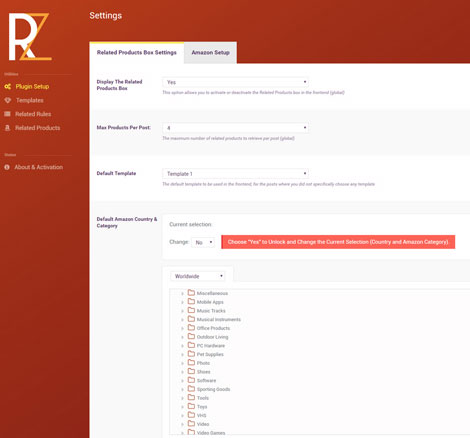 RelaZone has 2 checkout types. Users can change font colors and styles from the back-end. This is a commercial plugin by an Elite Author.