The Internet has enabled many small businesses to better compete with bigger players in their market. No matter which business you are involved in, you can't afford not to have a decent web presence to connect with your customers and fans. That applies to food businesses as well. If you are a restaurant owner, you need to have a way to share your food, history, and location with the world. MyCuisine WordPress Theme helps simplify that process.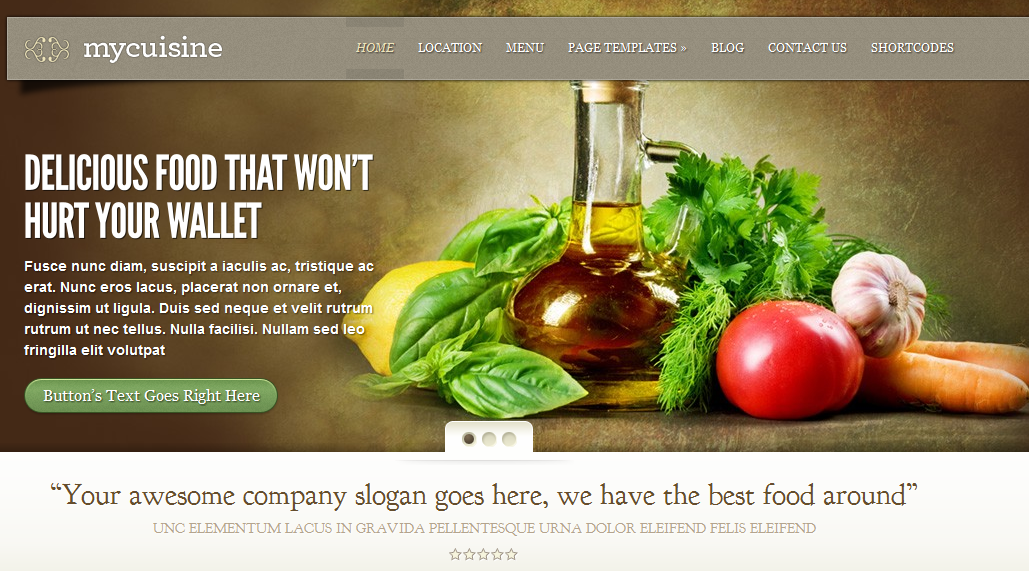 The theme is pretty good looking and has a professional look and feel to it. You won't have to spend a fortune to get your hands on this theme. MyCuisine looks much more expensive than what it costs. It does have 5 color schemes that you can choose from its back-end. It is optimized for businesses. That means it gives business owners the chance to promote their menu and share their location/contact information with the world.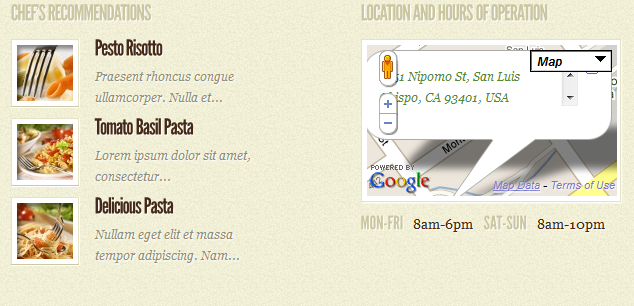 The home-page gives you the chance to share your top foods and general business information with your visitors. That includes your testimonials too. This theme does have multiple page templates. It lets you create a killer contact page for your business with an interactive map.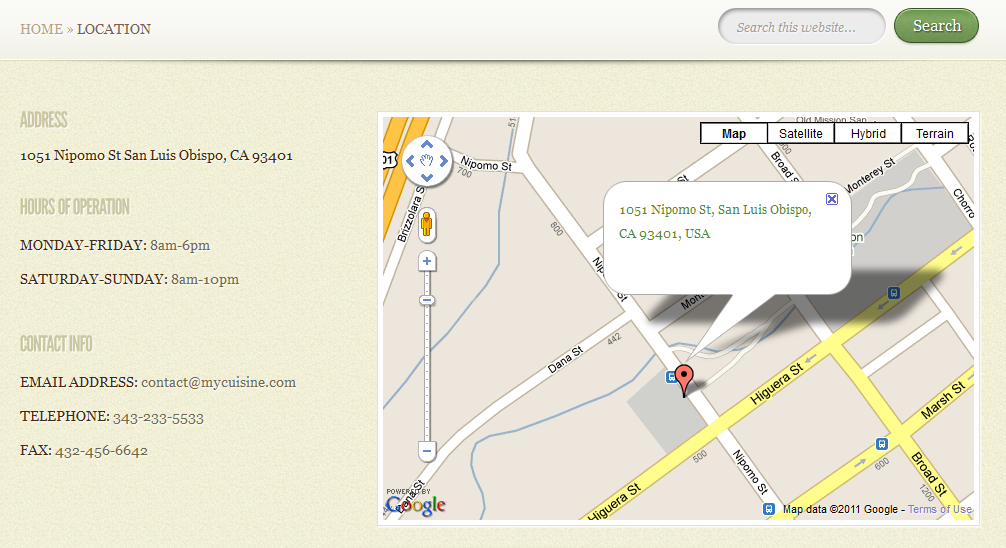 The menu template gives enables you to share all the foods you have to offer at your restaurant. If your visitors can't find what they are looking for, they can always use the advanced search option.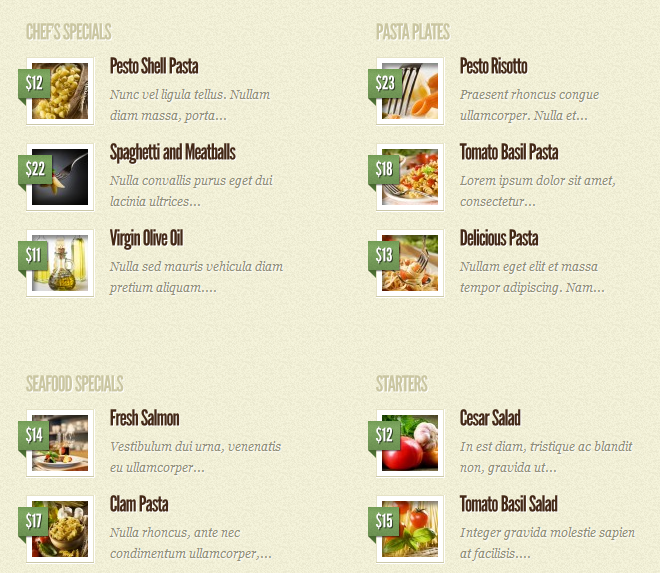 The back-end does not need any introduction. ePanel is one of the most flexible theme back-ends around. It makes customizing your theme without touching your code a piece of cake. I do admit that I am not a fan of the default font and the colors used in this theme. This theme could be a tad bit more vibrant with the right font style and color. But that is a subjective matter. MyCuisine is more than decent to handle your site as it is.