WordPress can be a life saver for those people who are not too technical and don't want to spend too much of their time worrying about how to put a website together. It can save businesses time and money and is a platform that can handle small and large websites. So it's a keeper over the long run. If you are a member of a band and are looking to build an online presence for it, you may want to check out Garage Band Theme. It's a unique and attractive WordPress theme that lets band members promote their work more effectively.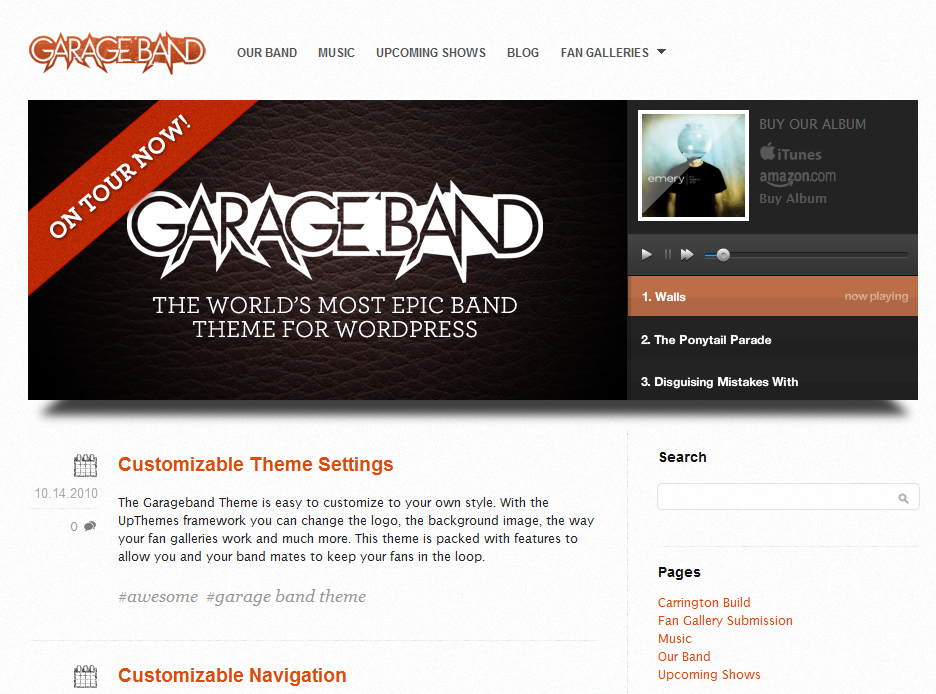 Garage Band has a built in album manager that saves you time bringing your tracks to your website. It has custom page templates and a featured image slider that you can customize to promote your work. The custom flash mp3 player is a nice touch. Your fans get to play your demo songs (or full songs) right on your website.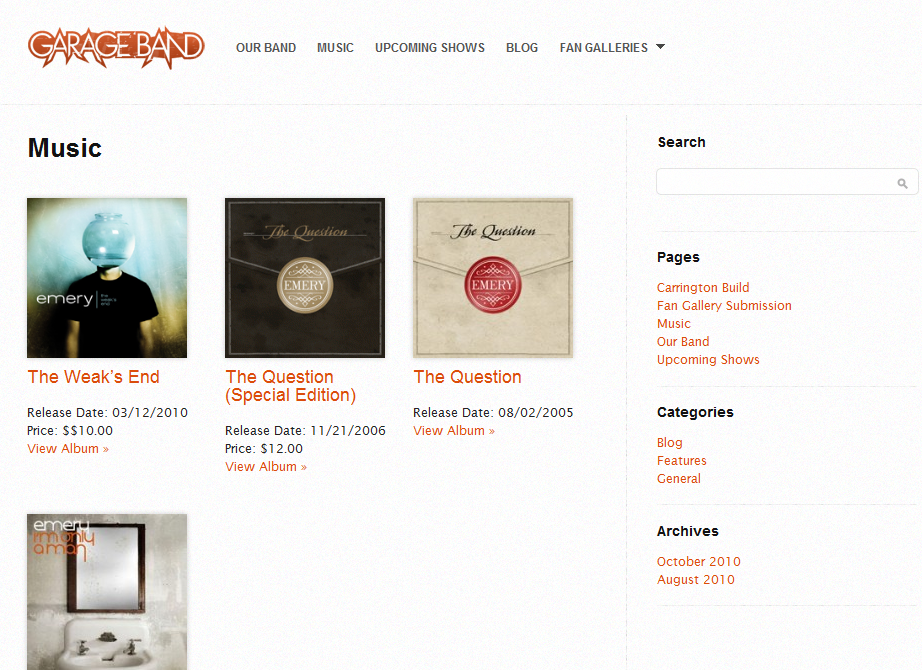 Garage Band does have a decent back-end that gives you some flexibility when customizing your WordPress website. This theme takes advantage of Carrington Build to make it easier for you to create pages. The concert management feature gives your band the chance to point your customers to the right direction (in terms of buying tickets or booking their place for your next event).
If you are a member of a band or have a client who is, Garage Band Theme can save you a lot of time and get you on your way faster.