Video blogging is nothing new. Many folks have been making a living online from producing their own videos. Even if you are not a producer, you can create a site covering the work of others. You are going to need a video-optimized theme to impress your visitors. Videozoom 4.0 for WordPress happens to be an elegant theme that lets you embed and showcase videos on your site professionally.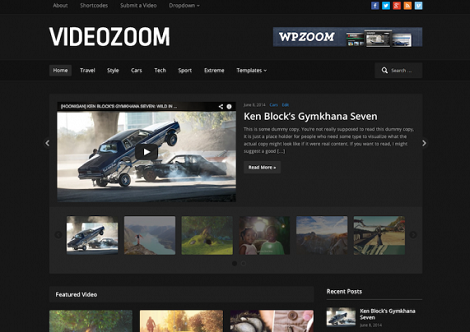 Videozoom has a video slider that plays the videos you feed it. It doesn't even have to be YouTube videos. The theme also offers automatic video thumbnails. Videozoom comes in light and dark skins. It also has a mobile responsive design. It is powered by the ZOOM framework, which happens to be pretty easy to figure out for those new to it. You can change your logo, customize the way your site looks, and add lists, buttons, and all kinds of useful shortcodes to your site quickly.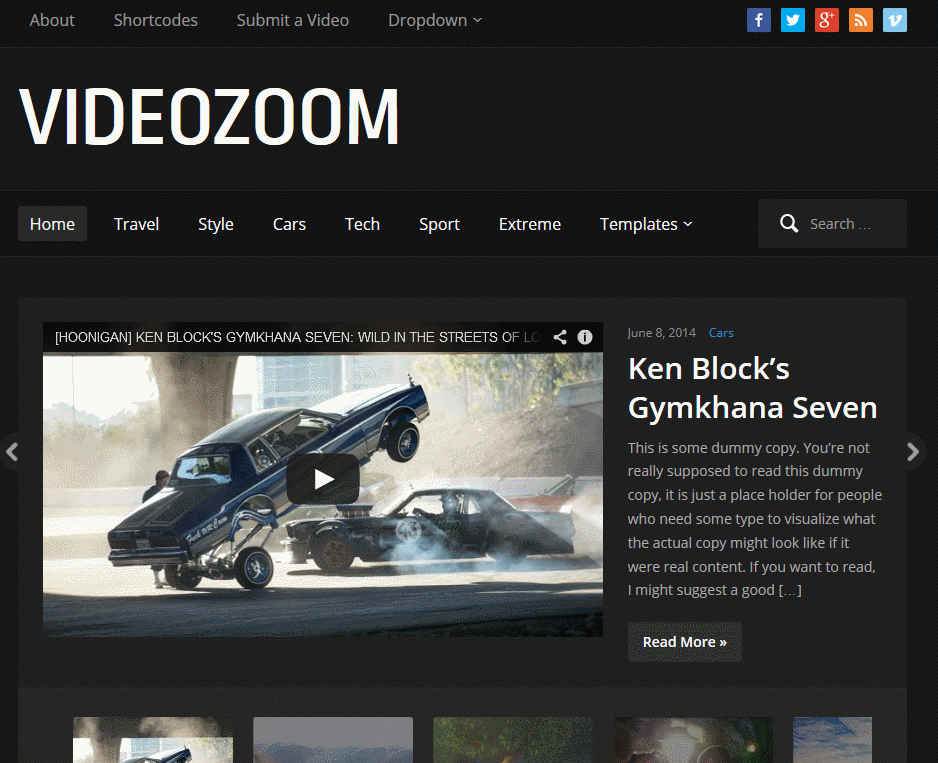 Videozoom 4.0 picks up where the previous version left off. It can handle blog posts, full-width video content, and more. This is a premium theme.