Plenty of folks produce articles, videos, podcast programs, and other types of content to keep growing their business. If your site is built around your own or other people's videos, you need to get a theme that makes it easier for your visitors to find and watch videos. Video Theme for WordPress is a premium theme with an attractive design, like/dislike feature, and a whole host of other features to keep folks on your site longer.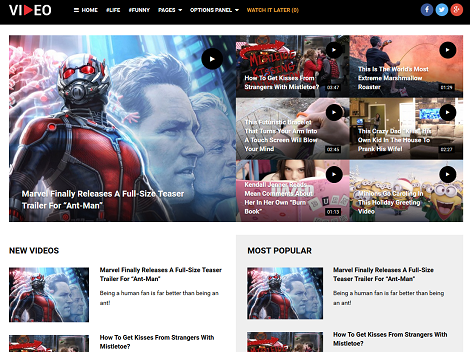 The theme has a fully responsive design and offers deep YouTube integration. It can show your own view count or data from YouTube. The Video theme also supports Facebook comments. You get 3 post layouts, different homepage layouts, and social media integration. Since you are dealing with videos, chances are many of your visitors won't have time to watch all your great content. The good news is they can save videos to watch later. They can also dislike/like videos.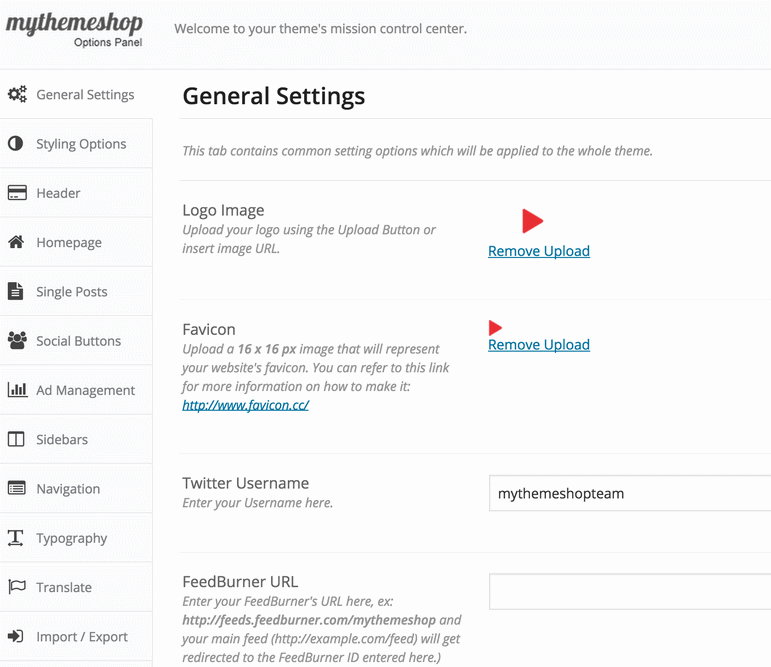 The Video theme has a popup share button. The options panel lets you further customize your site. You can update the theme with one click and export/import settings conveniently. This is a premium theme from MyThemeShop.