Starting a video blog is more than just producing some videos and slapping it on your website. It always surprises me to see top video bloggers not having a decent theme to present their videos more professionally to their audience. I suppose if you are very popular you can get away with that. If you are just getting started with video-blogging, you are better off getting your hands on a decent vlogging theme. Videozoom is such a theme. It's quite slick looking and lets your visitors browse your content more conveniently.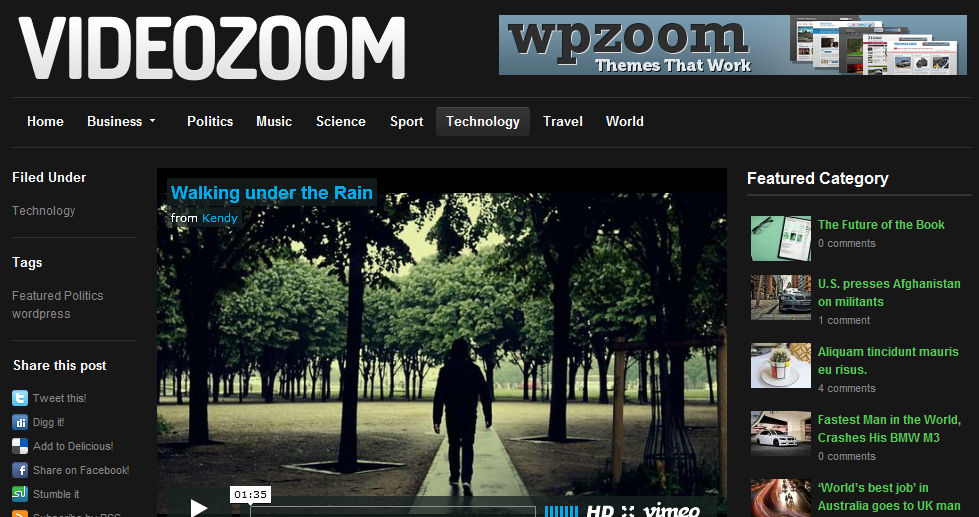 As is the case with all WPZoom themes, this theme has a super back-end that you can take advantage of to customize the look and feel of your website. You can customize your site navigation and optimize your website for the search engines. The back-end is fast and responsive.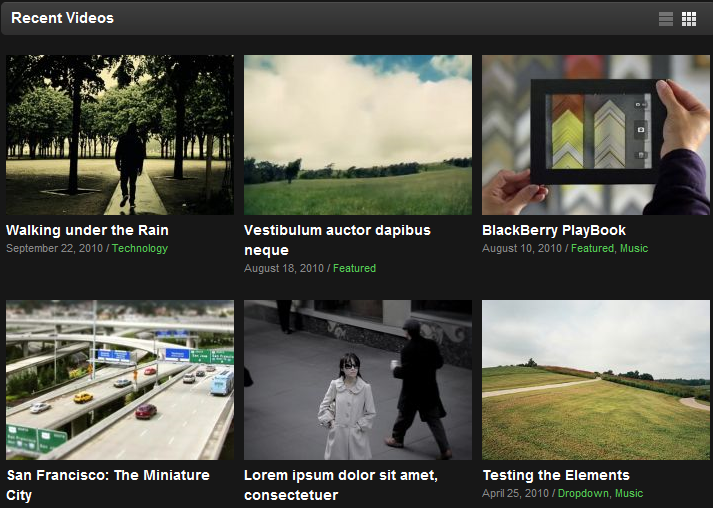 The featured section on your home page allows you to promote your top videos in a more prominent place. Your visitors can go through your recent videos (see above screenshot) to further figure out what your website is all about. Since this is a vlogging theme, it can handle all kinds of videos from various websites (including Youtube, Vimeo, and others).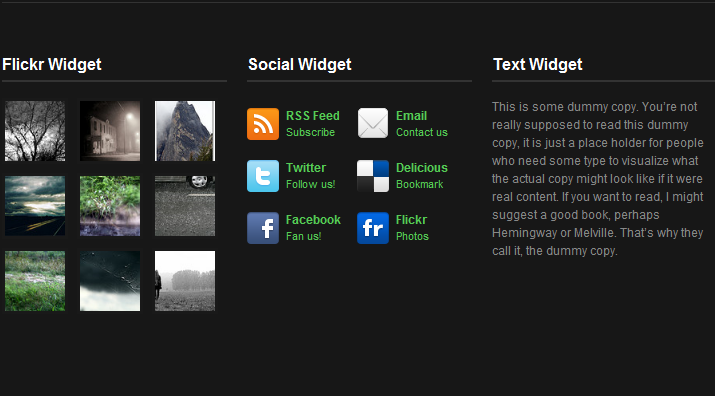 This theme has multiple theme layouts and page templates. It's social friendly too. I was quite impressed with its design. It's very good looking. Even if you don't want to stick with the original look and feel you get with this theme, it does give you a good starting place to build a killer vlogging portal. Overall, a solid theme to give your video blog a more decent look.