Meet Groovy for WordPress. A colorful video blogging theme that lets you start your own video portal fast without having to spend too much money or time on development. Starting a video blog can be a challenge, and you've got to get a lot of things right for your video site to grow smoothly. The last thing you want to do worry about your website design or focusing too much on coding when you should spend it on developing good content.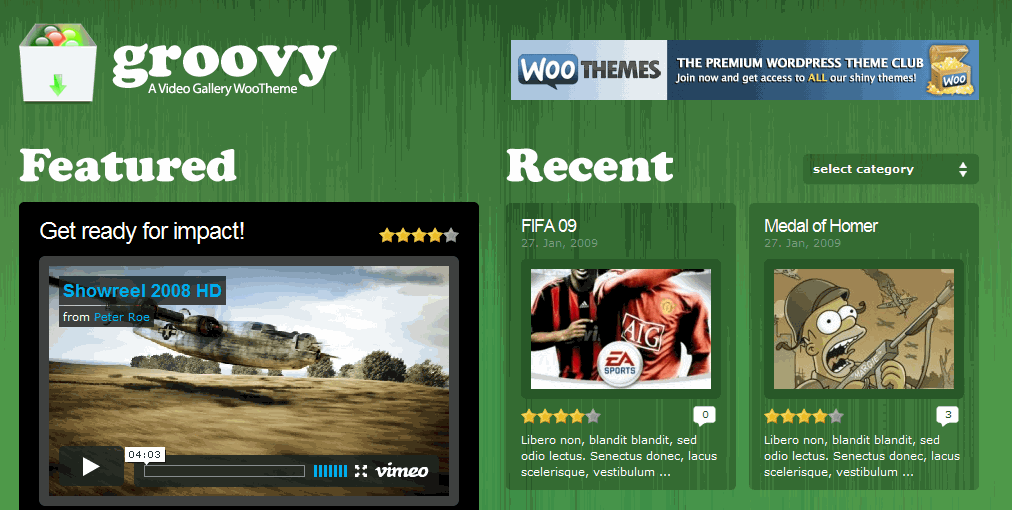 Groovy is one of the best looking vlogging themes for WordPress. Not only it's flexible and well-designed, it comes with 17 color schemes, enabling you to customize the look and feel of your vlog fast. Adding videos to Groovy is very easy to use. Your videos are automatically re-sized and embed code is provided for your readers as well. User ratings is also integrated into Groovy, making it easy for your readers to engage with your vlog and give you feedback on your videos.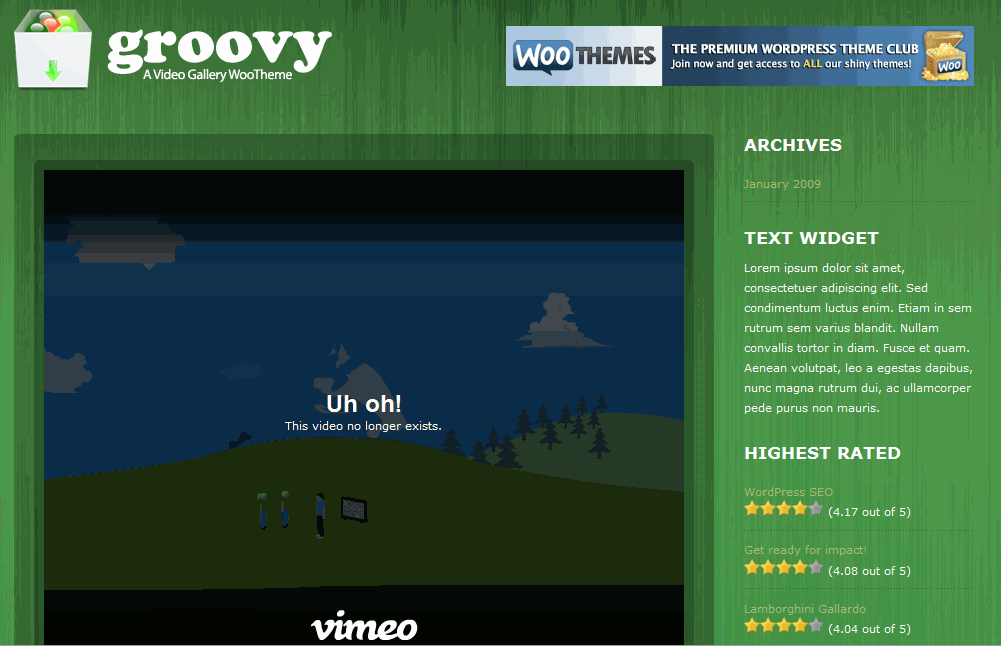 Groovy is easy to customize, and you don't need to be a coding genius to do it. The back-end comes with all the options you need to make changes without writing a piece of code. The theme is ad ready as well, so you can use it to make money from your sponsors or direct ads. Overall, Groovy is a vlogging theme designed for those interested in adopting a highly colorful theme for their video blogs. It's easy to customize, and it comes integrated with everything you need to engage your readers and help them spread the word about your vlog. If you love vlogging and use WordPress to manage your vlog, you are going to love Groovy.