Video blogging is one of the hottest fields in the Internet industry. The days of starting a simple blog and dominate your niche is over. Vlogging is the present and future of this business. If you are ready to get started with your own video blog and don't have a theme that is compatible, don't fret. We have you covered. Here are the best video blogging themes that you can use to start your WordPress video blog fast: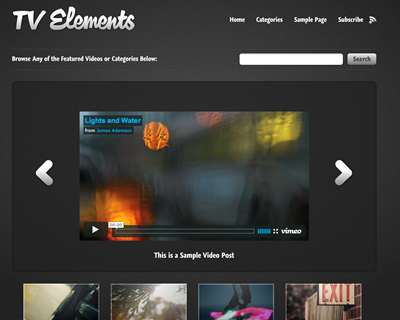 1. TV Elements 3 : TV Elements is one of the best video blogging themes available on the Web. It allows you to create your own show and manage your episodes effectively. You can add multiple channels and customize your site easily from the back-end.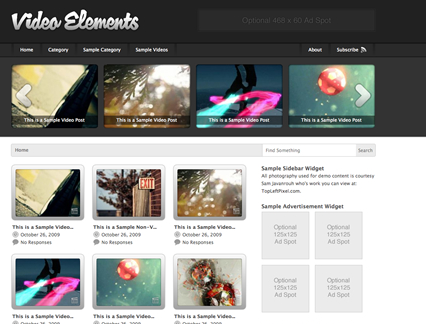 2. Video Elements: Video Elements was designed with the video blogger in mind featuring traditional and gallery style layout options. Your audience can rate your videos too!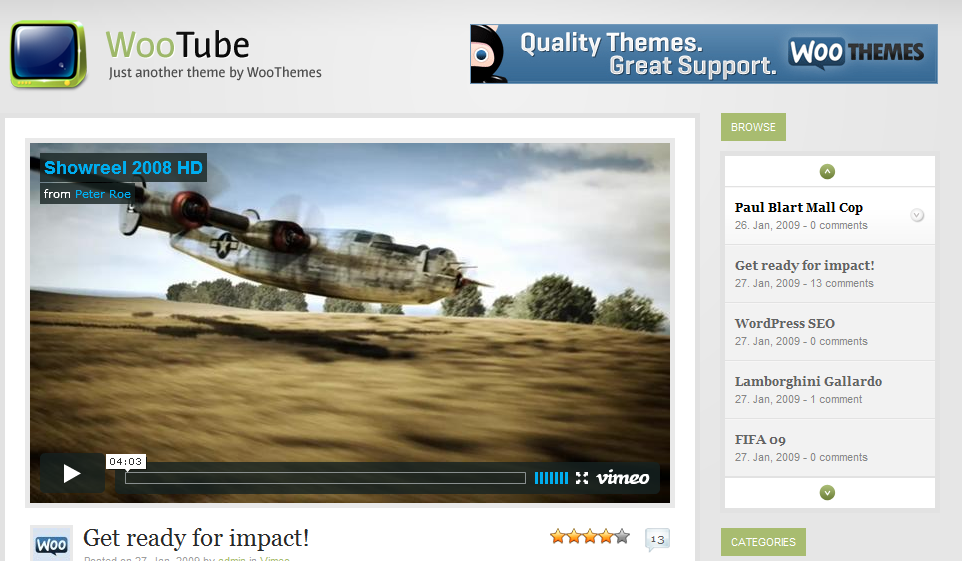 3. WooTube: WooTube is another great theme for YouTube vloggers. If you want to make it big time on YouTube, you can't afford not to have a theme that supports your content. WooTube does just that!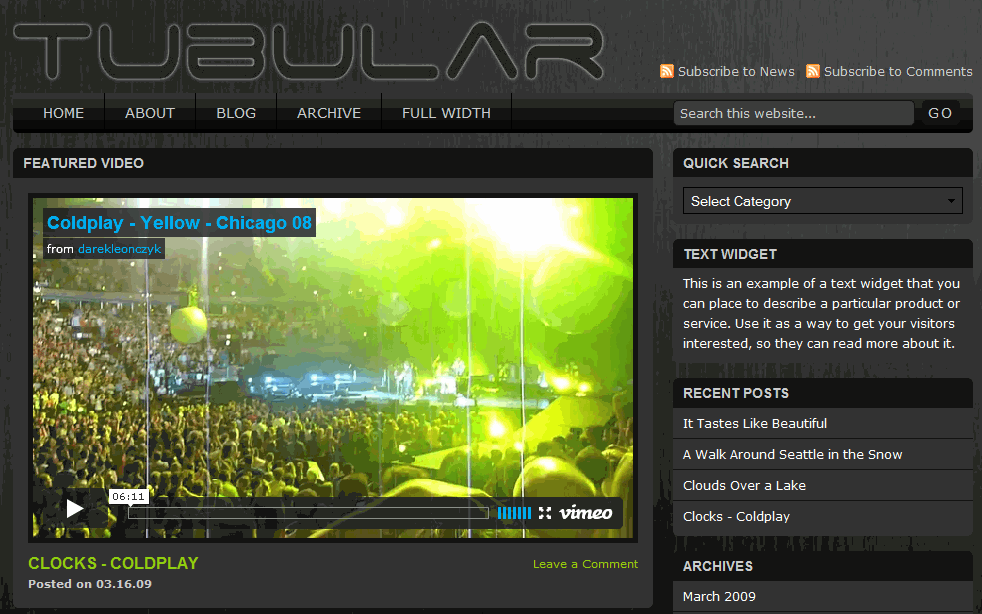 4. Tubular: Tubular is a cool dark video blogging theme that allows you to embed videos from YouTube, Viemo, and other top video sites to your blog.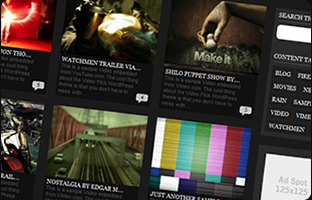 5. VideoFlick 2.0: VF 2.0 is a great theme if you plan to create your movie site or have a large video-blog. Very attractive and easy to customize.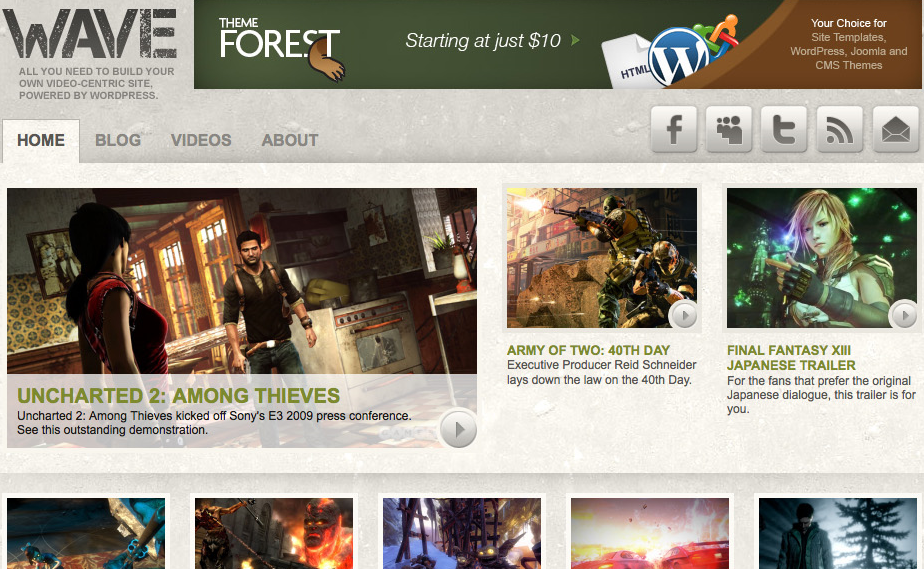 6. Wave: Wave is a very modern looking video blogging theme for WordPress that lets you share your videos with the world fast. It's social media ready as well.
You may also want to see: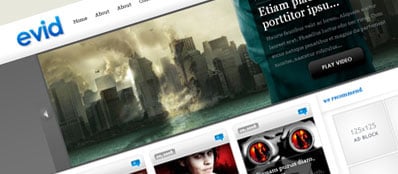 7. eVid: evid is a cool little video-blogging theme that allows your users to rate your videos. You can also promote your top videos at the top of your site.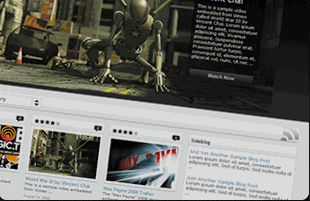 8. OnDemand: OnDemand is great theme for hybrid vloggers. If you want to have a blog that supports videos and regular posts, OnDemand is one to consider.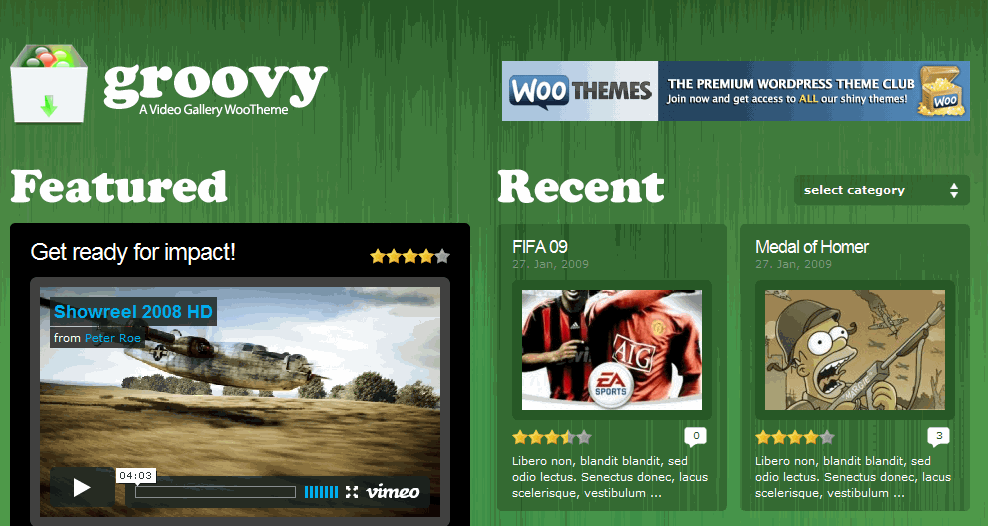 9.  Groovy: Groovy is funky video blogging theme for WordPress. Express your creative side by adopting Groovy. 17 color schemes to choose from.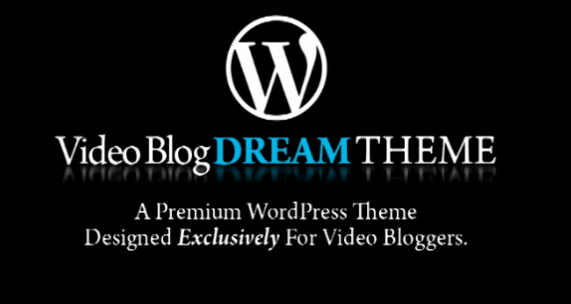 10. Video Blog Dream Theme: another interesting theme that is designed for beginner video bloggers.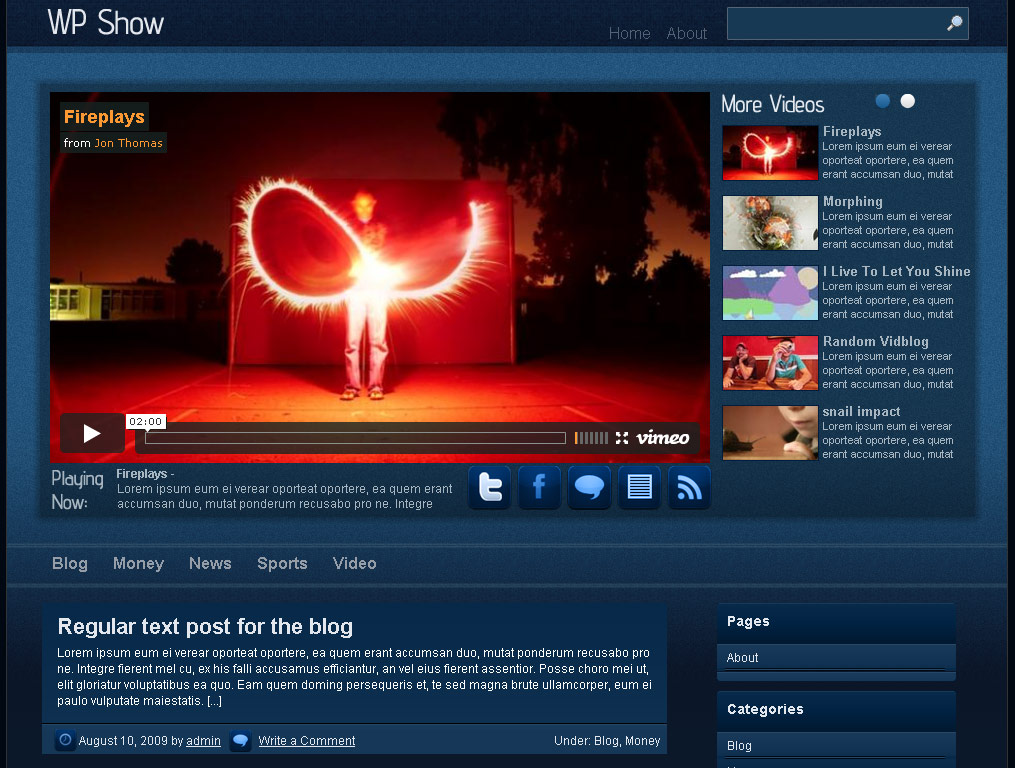 11. wpShow: wpShow is a simple and affordable theme that makes it easy to not only share your videos but also add YouTube videos to your vlog fast.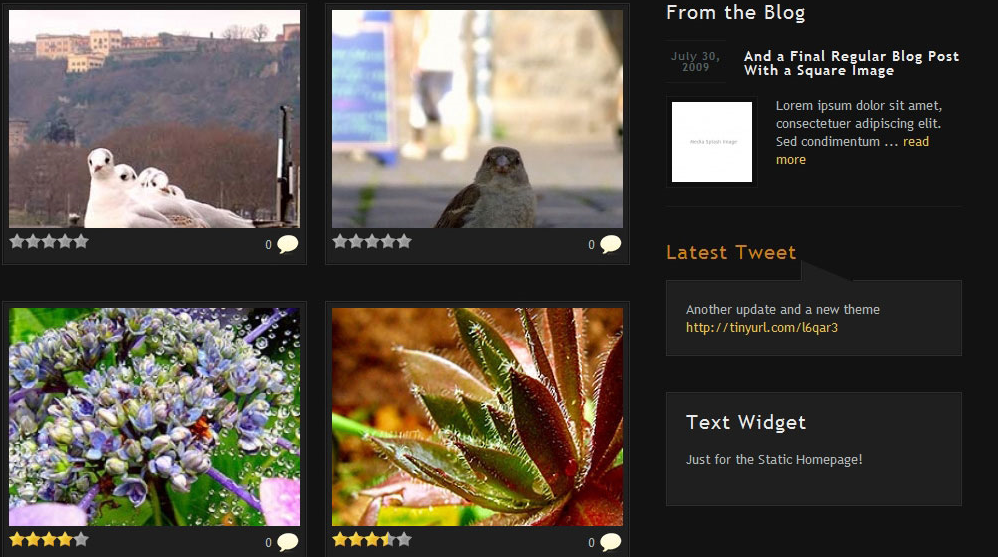 12. MultiMedia Reloaded: MultiMedia Reloaded is a simple photography/video hybrid theme that lets you add all your multimedia files to your site, easily.
13. VideoDen: VideoDen is a very simple vlogging theme designed to let you get started with your video blog fast. It's customizable too!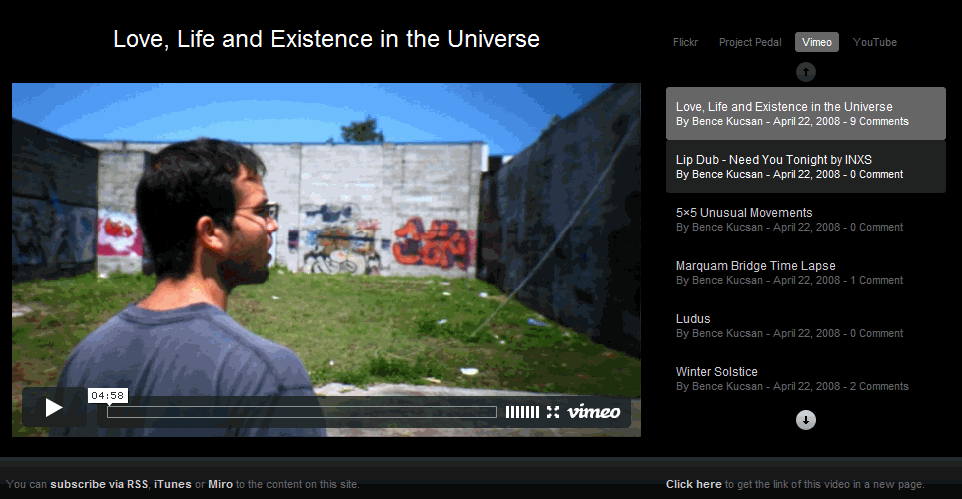 14. Video: Video is a great looking video blogging theme that allows you to embed videos from all kinds of video websites.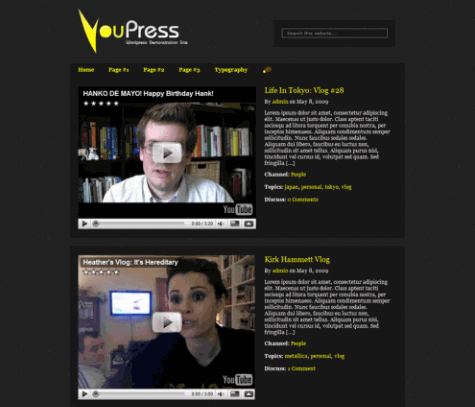 15. YouPress: YouPress is a simple, cool vlogging theme. Whether you want to start a web show or just a simple weblog, YouPress makes it easy.
What's your favorite vlogging theme for WordPress?