In the past few years, we have covered plenty of marketplace themes that lets you connect sellers and buyers on your site. The Project Bidding theme by Sitemile is designed for freelancers. It turns your website into a task website, so you can connect professionals with people who may need their help.
This theme has a fully responsive layout. It gives freelancers a profile of their own. You can monetize your site by charging a % fee per project. The escrow feature is also useful. It allows the project owner to deposit money for the bid winner. A feedback and rating system is available too.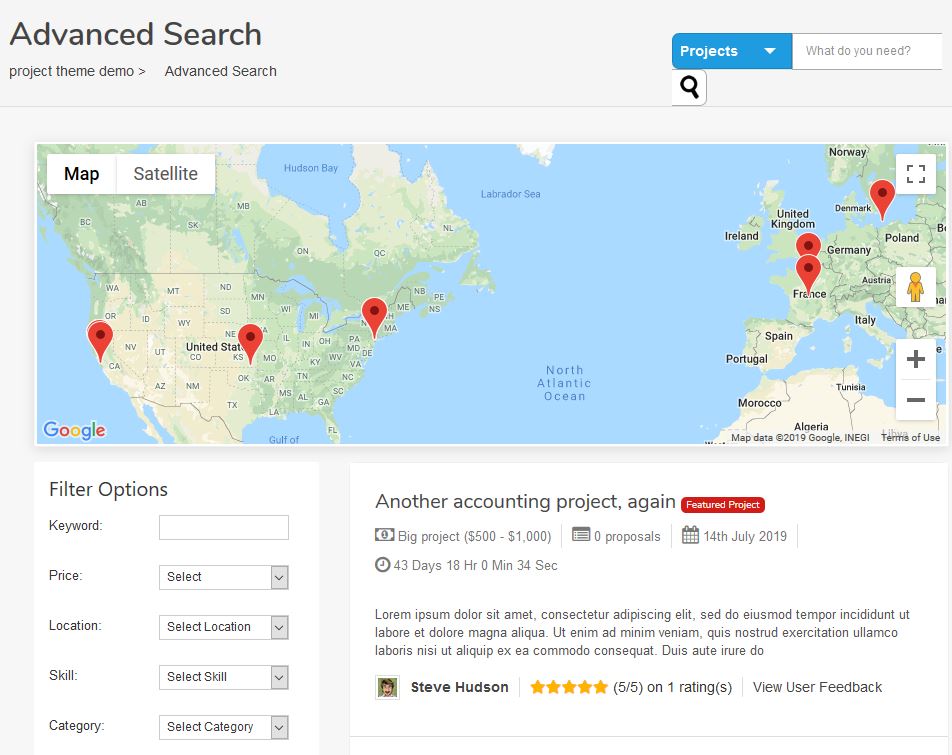 The Project theme lets your members buy virtual cash and use it to pay for projects. It supports PayPal. Private messaging and other convenient collaboration features are built in.