Those of you who live in Europe know about the strict data protection regulations in that region of the world. Your site will need to meet a variety of requirements, including cookie consent, right to be forgotten, and data breach notifications. The Ultimate GDPR Compliance Toolkit is one of many plugins you can use to stay compliant.
Currently trending WordPress plugins
You can use this script to create cookie consent boxes and block all cookies until consent is given. Webmasters can select which pages to display cookie notices on. The plugin also lets you add a form for your users to request deletion of their stored data. Want to require your visitors to accept your terms & conditions and privacy policy? No problem.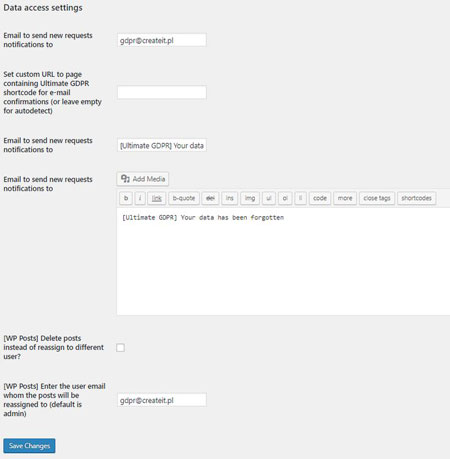 Webmasters can easily customize email and consent form settings from the back-end. This is a commercial plugin by an Elite coder.