Plenty of webmasters are exploring ways to make their website voice search friendly for the future. There is a whole field of SEO focus on optimizing content for that. Adding voice search to your own website is also an idea worth exploring. Here are 3 voice search WordPress plugins that can get it done fast:
Virtual Assistant: lets you build your own Siri, Cortana, and Google Now. You can create unlimited voice commands and make your site speak. It is WooCommerce friendly too. It lets your visitors add products to their cart, perform searches, and complete other actions with their voice.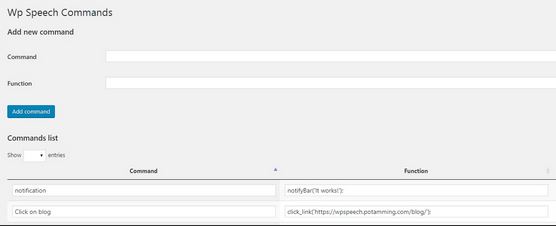 WP Speech: lets your visitors speak to your website. They can click on links, perform voice searchers, scroll, get random news, and perform a wide variety of other actions.
Universal Voice Search: adds voice search to every page and search bar, so your visitors will be able to dictate their query. It is free to use on Chrome browsers. Voice Assistant Dialog Navigation by the same developer is also worth a look. It allows your visitors to dictate all the input fields on your pages.
Have you found better voice search WP plugins? Please share them here.