Many of us have joined affiliate programs in the past to make money online. If you have a product of your own, you can always start your own affiliate program to increase sales. The WordPress & WooCommerce Affiliate Program can help. It lets people join your program and promote products to earn a commission.
Currently trending WordPress plugins
This plugin supports binary, forced matrix, and unilevel scheme for your program. It can handle an unlimited number of affiliates. The WordPress & WooCommerce Affiliate Program plugin allows you to offer commission per product, category, and all products. Fixed, %, and fixed + % commission rules are supported.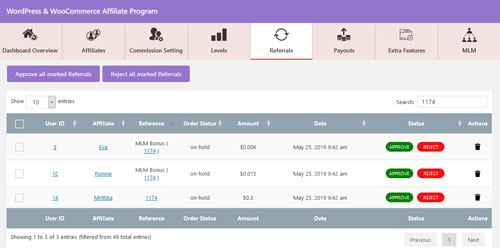 This script lets you offer affiliates coupons to better promote your products. You have the option to set max commission limit per month. PayPal and Stripe payouts are supported.