Plenty of WooCommerce users rely mainly on PayPal to sell products. It is not only a very flexible payment gateway but also allows you to handle split payments. The WooCommerce PayPal Payouts plugin lets you do just that. It allows you to split payments between up to 500 accounts. Percentage can be set for each receiver.
This plugin can be configured at global or product level. Since splitting payments can get a bit hard to track, you get a Master Log to record all the transactions.  Scheduled and manual payouts are supported.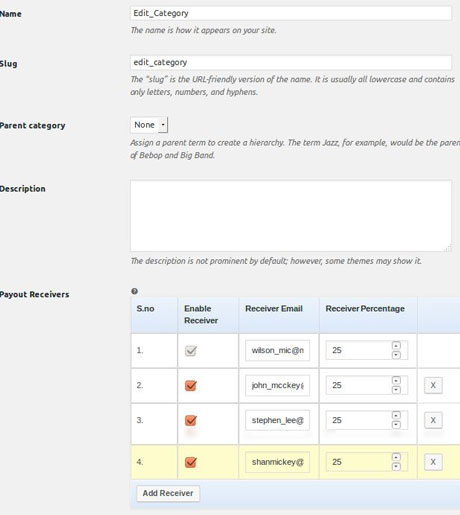 This plugin is ready to be translated. It should work with most up-to-date WooCommerce themes. More information is available here.