So your WooCommerce store is growing into new markets and you would like to give your visitors the ability to pay for things in different currencies? The SUMO WooCommerce Currency Switcher can help. It is a paid plugin that lets you receive payments in your customers' preferred currencies.
You can get currency exchange rates from 3 currency aggregators. The rates can be calculated manually but admins can change the frequency of automatic exchange rate updates. The SUMO WooCommerce Currency Switcher plugin comes with currency switcher, exchange rate, and conversion widgets. You can also use it with SUMO subscriptions.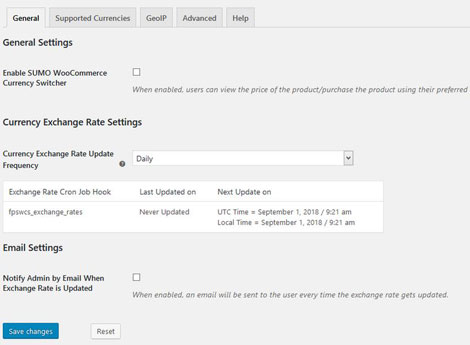 This is a paid plugin from FantasticPlugins. You can download it here.