WooCommerce makes it very easy to bring your store online and reach more customers. You may not be able to deliver every product to every location. Woo Delivery Area Pro is a handy plugin that lets you create product delivery rules from the back-end. It allows your visitors to check product availability by entering their zip code.
The plugin lets you define delivery areas for products by drawing on Google Map, choosing a country, or directly specifying zip code. Rules can be assigned to all or a collection of your products. You will be able to display zip code search boxes on product, shop, cart, and checkout pages.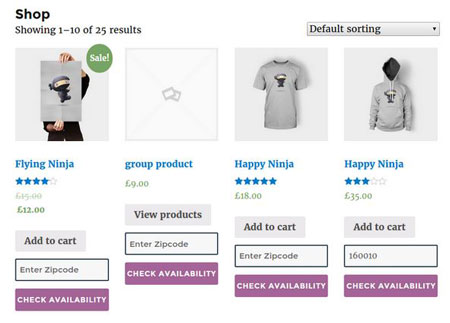 Webmasters can create collections to associate your products to allowed shipping areas. This is a commercial plugin by an Elite Author.