Here is another plugin that allows your visitors to schedule an appointment on your site fast. The WP Booking Popup plugin is pretty simple to use. Once you have installed it and set up your holidays and available time slots, your visitors will be able to choose the time/date that works for them.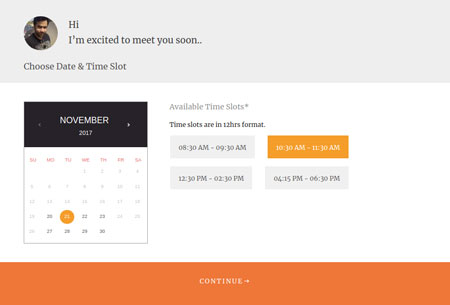 Admins and visitors will be notified by e-mail when their appointment is confirmed. Users can define weekends and create custom time-slots. E-mail templates and other settings can be customized from the back-end.
This is a commercial plugin by an Elite Author. You can find out more about it here.