Site Logo
4 Cool Logo Design Services for WordPress Blogs
So you have finally taken the plunge and started your own WordPress blog? There is more to blogging than writing content. You have to spend time promoting your blog and build a brand around your blog. In order to build a credible brand, you are going to need a decent logo. It's not everything you need to be concerned about, but it's a must have. I don't know about you, but I don't take sites that do not have any logo at all that seriously. I have heard all possible excuses for not having a logo on a WordPress blog, but if you are a blogger, and you don't have a logo on your blog, you've got to make one now.
There are plenty of ways to get a logo for your blog. You can always design one for yourself though I wouldn't recommend it if you are not a designer. You can use a DIY logo service to design a generic logo for your blog. Or you can use a custom-designed logo to set yourself apart from everyone else. I do recommend DIY solutions for beginners, but if you have been blogging for a while and have a clear long-term plan for your blog, you should settle for a custom-designed logo. With that in mind, here are 4 cool blog logo design services that make things easy:
LogoYes: an innovative service that lets you design your own logo from generic images. You can build your logo around symbols, images, or letters. You can also search through images based on your industry. Very easy to use and saves you time too.
LogoMaker: another innovative do it yourself logo service that makes it easy to design a logo for your blog fast. You can choose symbols, letters, or images to base your logo on. You can always download your files and customize them later.
LogoWorks: if you are not too content with DIY logo services out there, LogoWorks is a great place to get your logo designed by professional designers. These are a bit more pricey, but the quality is top notch. You are in control as you can go through concepts provided to you to choose the logo that works the best for your business. Great investment for your business.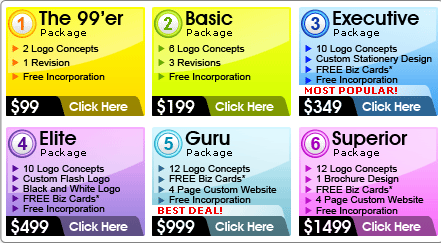 Logo Design Guru: one of the best places to order a custom design logo. The packages range from affordable to expensive, so you have plenty of options to choose from to get the best logo possible designed for your blog.
Designing a logo for your blog is a big decision. I am all for paying $2,000 or more to get the best logo for your blog. But not everyone can afford paying that much. So if your budget is limited, the above logo design services come in handy.