AWeber does not need any introduction. It is an awesome service you can take advantage of to manage your own small or large newsletter lists. It makes the process painless so you can spend more time on running your business. While AWeber provides you the appropriate code to integrate this service with your website, these AWeber plugins for WordPress can help make the process easier: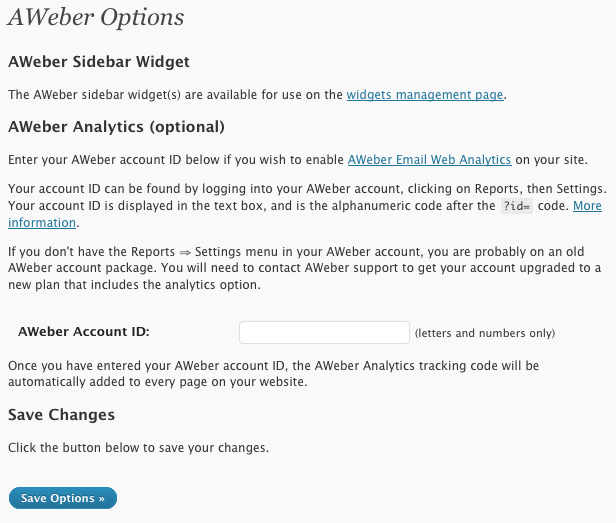 AWeber Integration: makes adding AWeber forms to your website easy. The JavaScript Snippet and Raw HTML integration methods are both supported. It is compatible with WordPress Multisite too.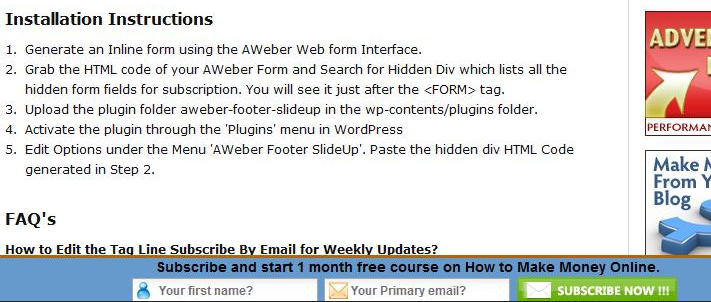 AWeber Footer SlideUp: this adds a sliding AWeber opt-in form in the footer without annoying your visitors.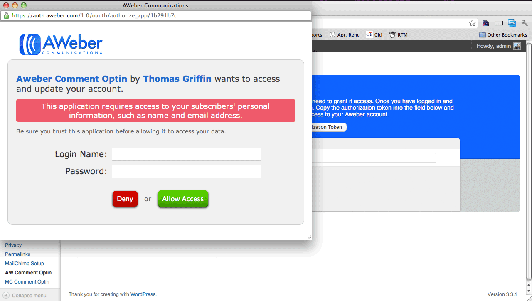 Aweber Comment Optin: gives you another way to increase the number of your leads. With this, you can add a simple checkbox to the end of your comment form to get your visitors to subscribe to your list.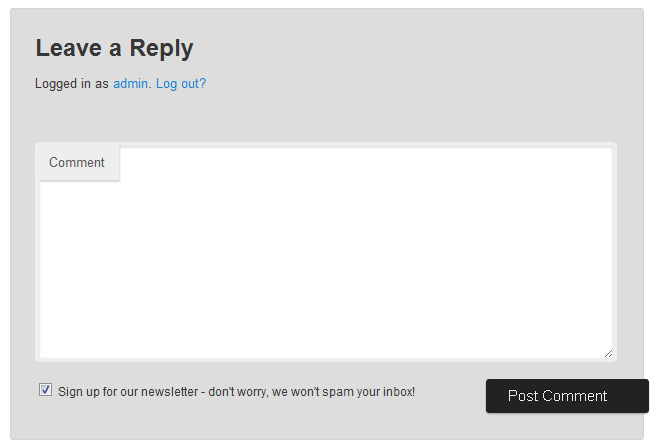 Newsletter Sign-Up: this plugin adds a newsletter signup checkbox to your comment form or registration page. You can also embed this in your pages and posts. It supports various services including AWeber, iContact, and MailChimp.

AWeber Web Form Plugin: this is another simple plugin you can use to add AWeber forms to your website. You won't have to log on to your AWeber account to copy/paste things, which is a plus.
What are some of the AWeber WordPress plugins you have had the most success with?