Many of us hate annoying pop-ups that show up on some of our favorite sites. Pop-ups can be effective in their own way as long as you implement them on your website in a professional manner. You certainly don't want to be too aggressive with your pop-up strategy. Showing pop-ups that look like spam is a no-no. Here are 5 WordPress plugins you can use to add attractive pop-ups to your site: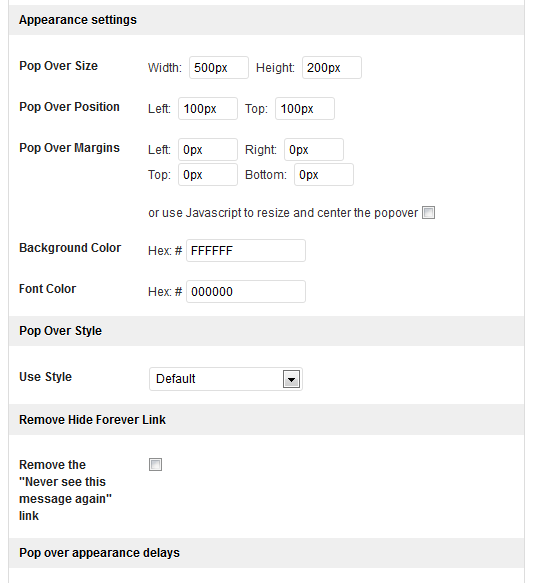 WordPress PopUp: shows a fancy popup to your visitors. Use it to promote your newsletter, limited time offers, and important news. It is fairly easy to customize.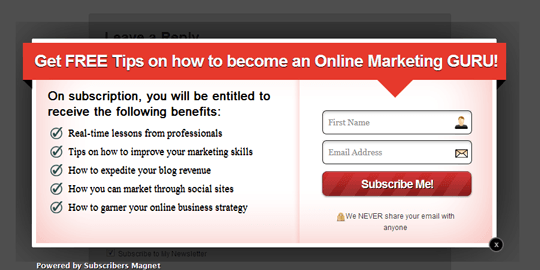 Subscribers Magnet: as the name suggests, this is one of those plugins you can use to gain more subscribers. You can add subscriber boxes to your site's sidebar, header, and other areas. These popups look quite professional.
Social Traffic Pop: allows you to give your visitors a reminder to like, +1, and tweet your posts. You can lock your site but that may be a bit too aggressive. I would enable the "close" option before going in that direction.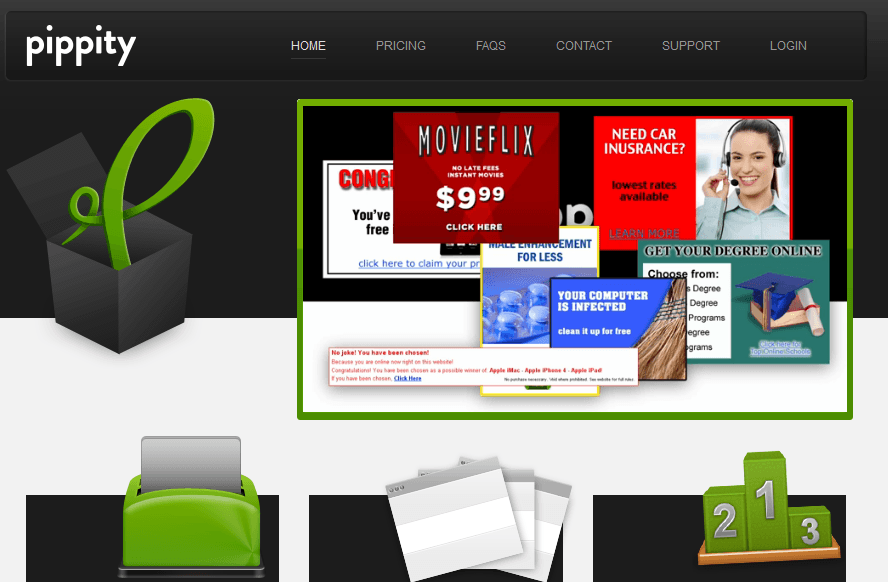 Pippity: has 18 themes and lets you customize your pop-ups easily. You can clone popups and run test experiments to find the ones that offer better conversion rates.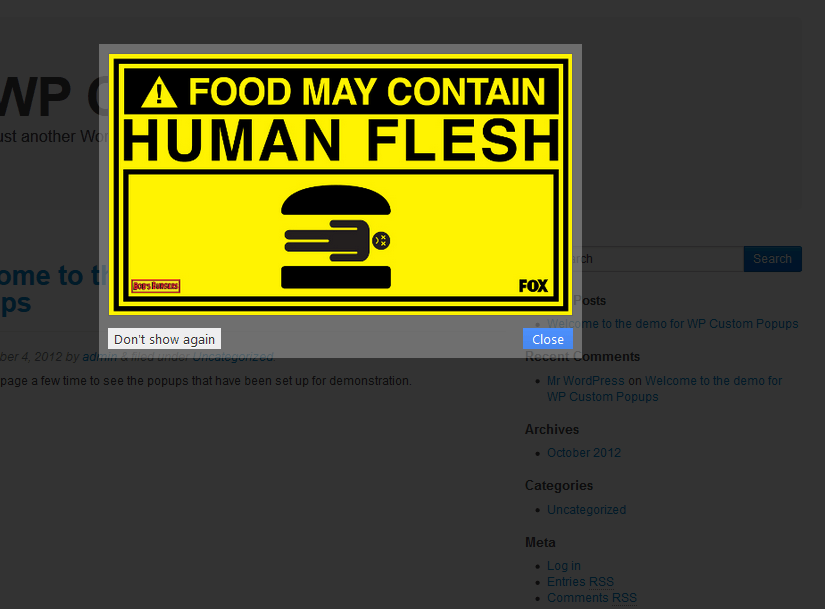 WordPress Custom Popups: a simple plugin that allows you to add popups to your site with ease. You can control the frequency of your popups and deactivate them after a specific date. Want to show popups on specific pages? No problem.
What are your favorite popup plugins for WordPress?