Have you ever wondered what happens if your blog is happened or there is a severe server crash on your side? Maybe you don't host your own data and have a third party company doing it for you. While reputable companies don't go out of business and disappear into thin air, you certainly don't want to leave yourself open to unnecessary risk. Using a WordPress backup solution to backup your data is a great way to protect yourself against such risks. Backupify is a cool service that allows you to backup your WordPress, Twitter, Gmail, and all other types of accounts online fast, so you can spend more time writing quality content and less time worrying about what would happen if your blog crashes on you.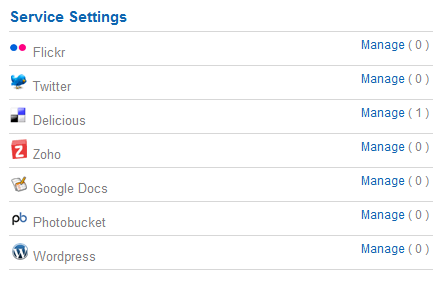 Backupify is very easy to use. All you have to do is choose the service that you want to backup and let Backupify know of your storage. You can always rely on Backupify's storage or store your data on your own S3 account. In case of WordPress, you can download WP-Backupify and use it to fully backup your blog and your posts.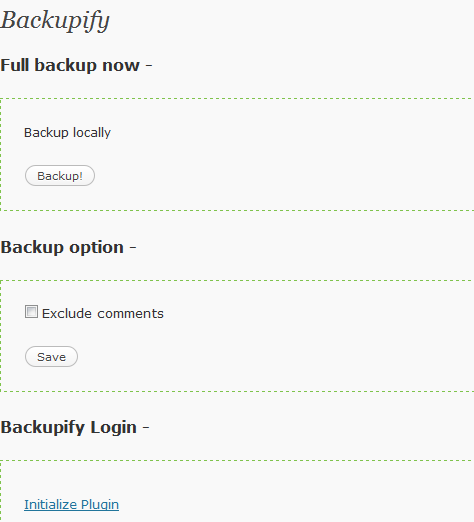 The plugin allows you to fully backup your blog or choose to exclude your comments. You can also choose how often you want this service to backup your blog.

Backing up your WordPress blog is a no-brainer. If you are not taking time to do it or automate the process, you are opening your blog up to major risks. Hackers are not going to feel bad for you if you haven't protected your blog. So do yourself a favor and backup your blog before disaster strikes.