Want to become a WordPress ninja? Knowing how to install plugins or make small changes to your theme does not cut it. You should take time to become familiar with CSS, PHP, MySQL, and other technologies that are required to run a WordPress site smoothly. Knowing how to handle SQL queries, post types, shortcodes, and other aspects of WordPress is important too. You don't have to do all the coding on your own though. Once you know your stuff, you can use these WordPress code generators to get your projects done faster:
Currently Trending Themes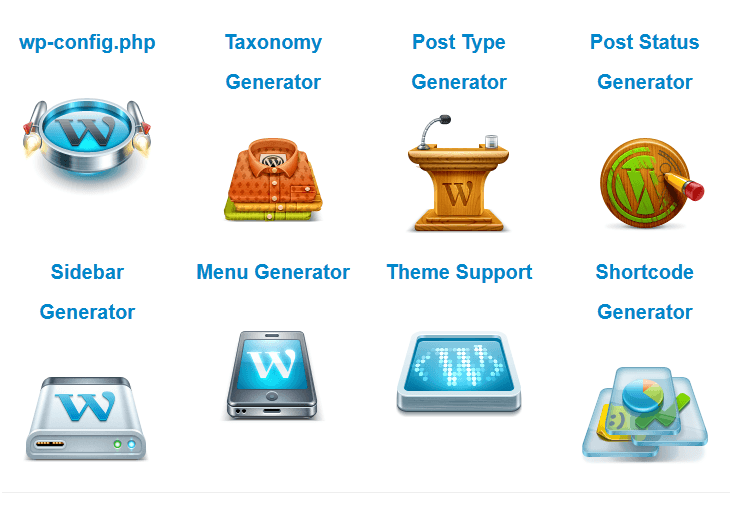 Generate WP: these guys have a number of useful code generators for WordPress. Their tools cover wp-config.php, post types, shortcodes, menus, and sidebar codes.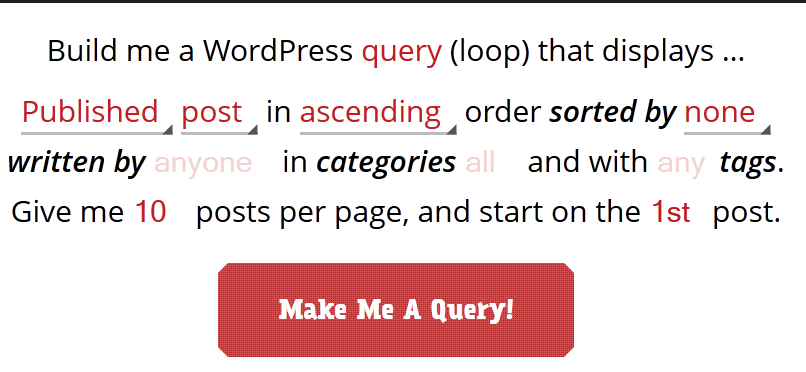 WP Query Generator: an interesting tool that generates WordPress queries based on the information you feed it. You should know your stuff before even trying tools like this.
WordPress Plugin Boilerplate Code Generator: this tool is developed by the folks at Themergency. It could prove useful for those of you developing your own plugin. Just fill out the appropriate form, and you are set. Themergency has a few other useful code generators too.
These WordPress code generators can't do everything for you but do save you time. Have you found better code builders for WordPress? Please add them here.