Engadget is one of the most popular tech blogs around. The site not only covers new technologies, it has a sleek design too. Have you noticed the popular posts widget Engadget uses to showcase its best content? Thanks to these 3 plugins, you can add a similar posts-bar to your website: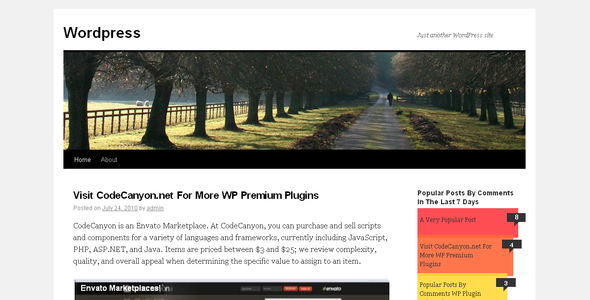 Popular Posts Bar Widget: shows the most popular posts on your website in your sidebar, Engadget-style. You can choose how many posts to show as well as a custom interval for them.

nrelate Most Popular: this is one of the few popular posts plugins we have been testing on our own sites. It is not perfect but does give you a lot of options and list styles.

nrelate Related Content: very similar in style to the previous plugin but shows your related content instead. You get 4 ways to display related content. The processing and analyzing runs on a third-party server which is nice.
You don't have to imitate any other site to be successful. But each of the above plugins do add a decent posts-bar to your site.