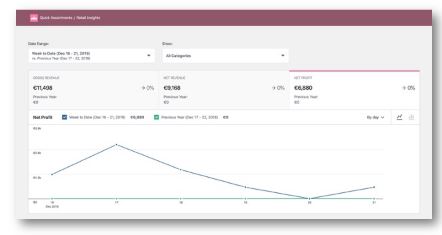 In order to run a successful e-commerce business, you will need to understand how much it costs for you to acquire and get products to your customers. QA Cost of Goods & Margins plugin can help with that. It can track the profitability of your store, products and categories. You will also be able to use it to understand the impact of your campaigns.
Currently trending WordPress plugins
Thanks to this plugin, you gain access to margin and profit reports to make better decisions. It shows the final gross margin of your products as you make changes. Powered with real data, you will be able to determine which part of your business you need to focus on to reduce costs and increase profitability.