Getting involved in the business of deals and coupons is challenging. There are simply too many players involved with a lot of resources to compete against. But if you carve out your own niche, you could be successful. You don't have to spend a whole lot of money to get started though. We have already covered plenty of plugins and themes you can use to bring your coupon site online. Deal Theme happens to be another professional theme for deal sites.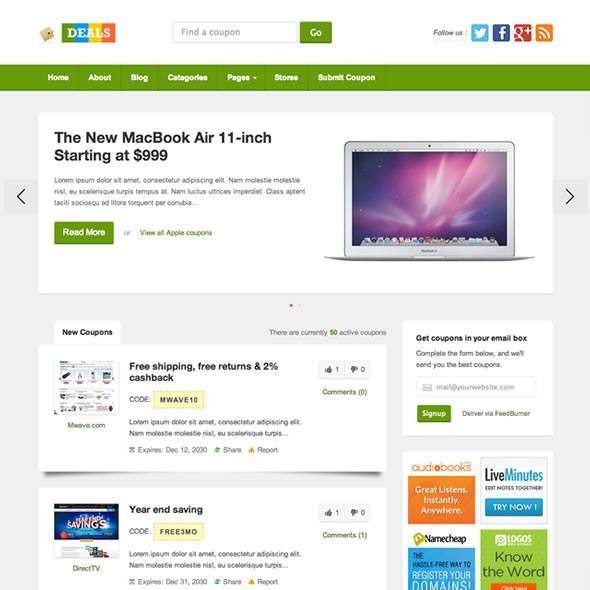 Deal Theme has a responsive design. It is optimized for affiliate sites, printable coupon portals, and anything in between. You can customize the way the theme behaves from the backend. You get multiple custom widgets, including a couple for social networking sites. Your visitors will be able to go through your coupons, choose their favorites, and copy coupon codes with ease.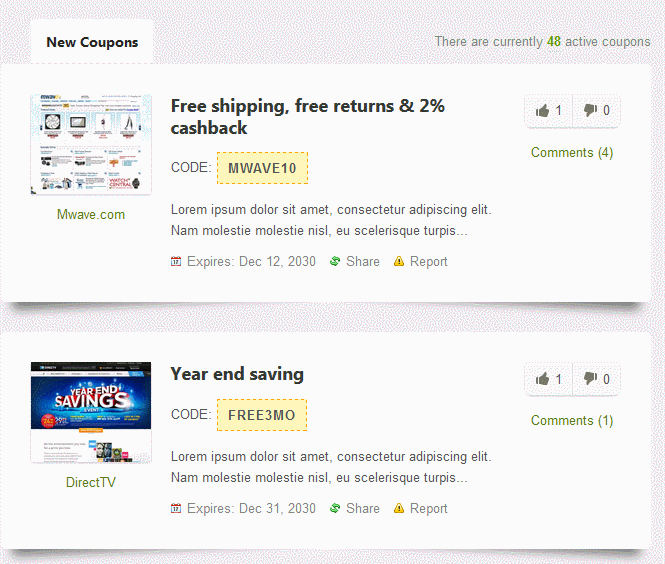 Deal Theme may not be the most sophisticated deal theme around. But it does look decent and can be customized to fit your needs. Just bring your affiliate deals and coupons and make sure you don't make Google angry in the process.