Online directories have been around for quite a long time. They may not be as popular as they used to be, but people still use them to list their businesses/events or find what they are looking for. Thanks to the Directory Theme, you can build your own online directory. The theme has a modular content layout, allowing you to customize it easily.
Directory Theme is ready to be monetized. You can have multiple pricing plans and accept payments using PayPal, PayFast, and other services. Your visitors can save their favorite events, add comments, give ratings, and find nearby places. Webmasters can perform customization jobs from the front-end.  They can also make listings "claimable."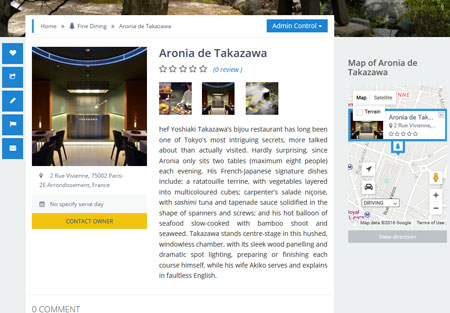 This theme is social media friendly. It comes with advertising spaces for further monetization of your content. It is ready to be translated. This is a commercial template.