WordPress development is lots of fun, but you are not always going to manage bug-free code. Thanks to FastDev, you are going to have an easier time finishing your work. It provides you with information about your server, WordPress options, and PHP info. It also lists all the hooks available to save you time.
FastDev has a pretty simple interface. Simply select among the various tabs available to look up options, MySQL info, constants, user meta, and other information. You will also be able to see PHP classes and functions.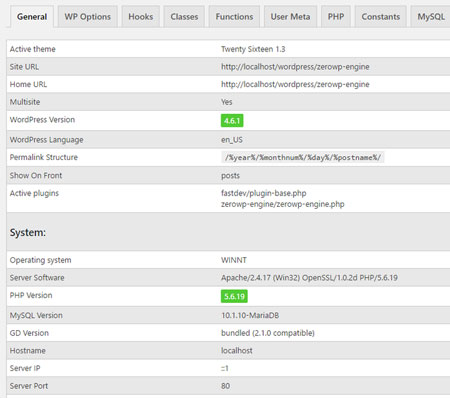 FastDev doesn't do everything for you, but it saves you time looking up info to complete your projects. You can try the plugin for free.