WooCommerce is one of the best e-commerce plugins available for WordPress sites. Plenty of webmasters rely on it to sell products online. There are plenty of cool themes and extensions available for it as well. WooCommerce Jetpack happens to be a handy plugin that adds a bunch of helpful features to WooCommerce. It adds currency, sorting, product info, cart, checkout, and other options to your site.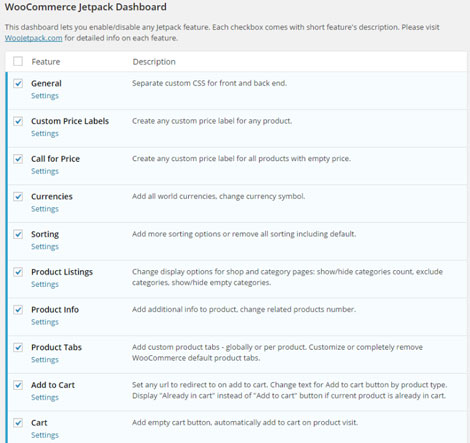 WooCommerce Jetpack adds a bulk price converter, wholesale pricing, custom price labels, and custom checkout fields to your site. You can also change minimum order amount and shipping options. It helps you with the invoicing process as well. The script lets you create "call for price" or other custom labels.
Whether you want to add more information to product pages, produce invoices for your customers, or customize your checkout page, this plugin has you covered. You can try it for free.