Keeping a WordPress site running fast as it grows takes some work. You will need to optimize your database, get rid of slow plugins, compress your images and use proper caching among other approaches to keep your site responsive. Thanks to these 3 plugins, you can speed up your MySQL database:
Index WP MySQL for Speed: as the name suggests, this plugin adds high performance keys to the tables you choose to speed up your database operations. It can also monitor your site for slow database operations.
PHP/MySQL CPU Performance Statistics: this plugin tests your database and site for performance and speed. It performs a sequence of MySQL inserts, selects, updates and deletes on a separate table to test your server.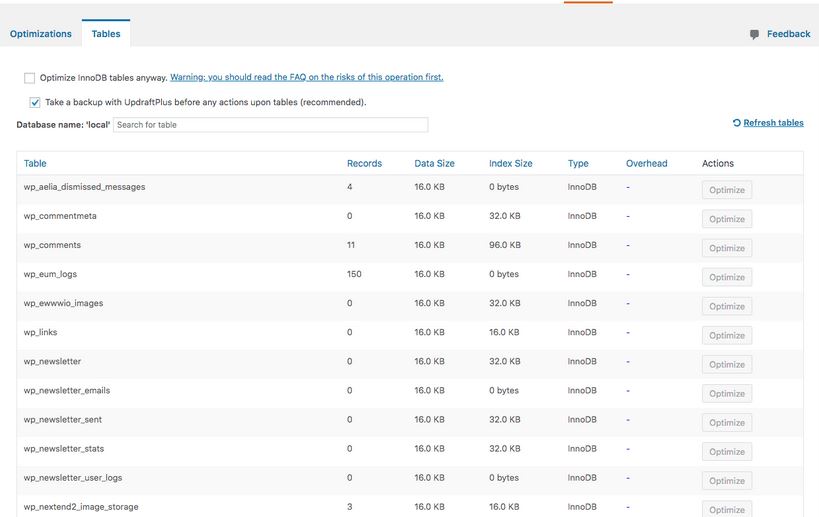 WP Optimize: this plugin can optimize your database, compress your images and cache your pages to reduce load times. It can defrag MySQL tables and perform weekly cleanups.
Have you found better plugins to optimize and speed up MySQL dbs? Please share them here.