People who are into local deals and coupons are most likely familiar with sites such as Groupon. Sites such as Groupon can bring businesses a lot of new customers and help their owners get the word out about their service. Groupon is not flawless by any means and not for everyone. You can always create your own local deal business if you are not too happy with what Groupon offers. Here are 3 ways you can go about creating a Groupon-style site using WordPress: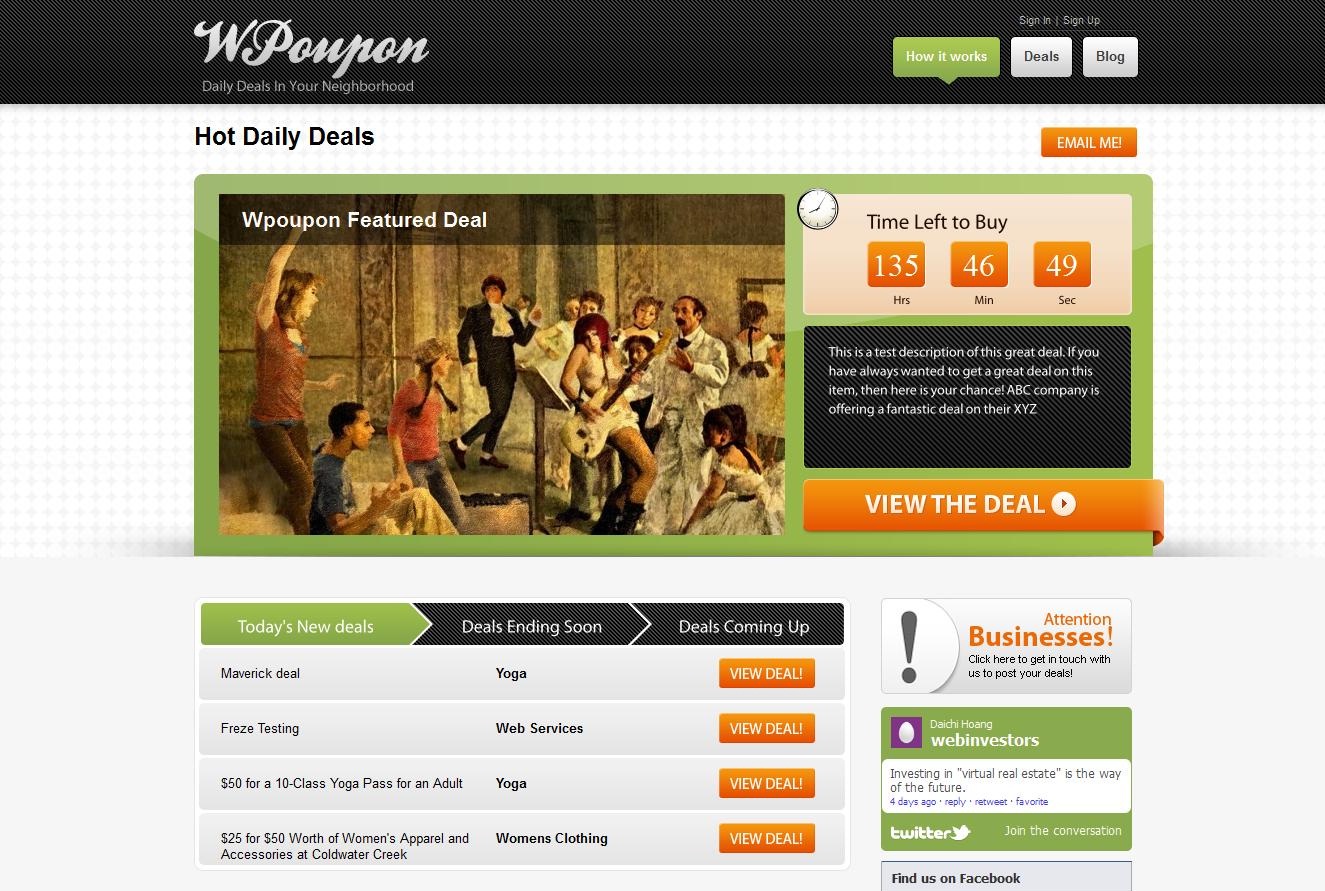 Wpoupon for WordPress: a Groupon clone theme for WordPress. Lets you feature your top deals on its home page. It offers Paypal or Authorize.net integration.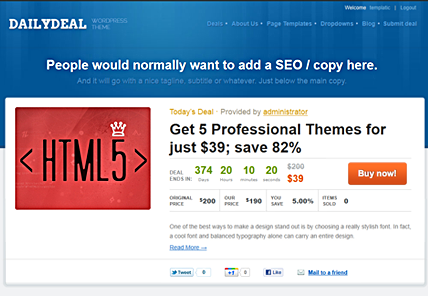 Daily Deal: lets you create and manage your own deal portal in WordPress. It has 5 color schemes and a deal moderation system. reCAPTCHA is integrated into it. It can be localized.

Group Deals plugin: not interested in installing a brand new theme to turn your site into a Groupon-clone? This plugin can handle Group Deals on WordPress. It is not perfect but has a lot of potential.
The above themes and plugin are useful for anyone who wants to start a Groupon style site using WordPress. Which one do you like the most?