Many folks are making a ton of money from reviewing products (goods and services) on their websites. There was a time when people put up with sites with little or no amount of user generated content. These days people not only expect to see your take on things but also reviews and feedback from others. WP Customer Reviews is a powerful plugin that gives your visitors the chance to review your products and give you feedback on your website.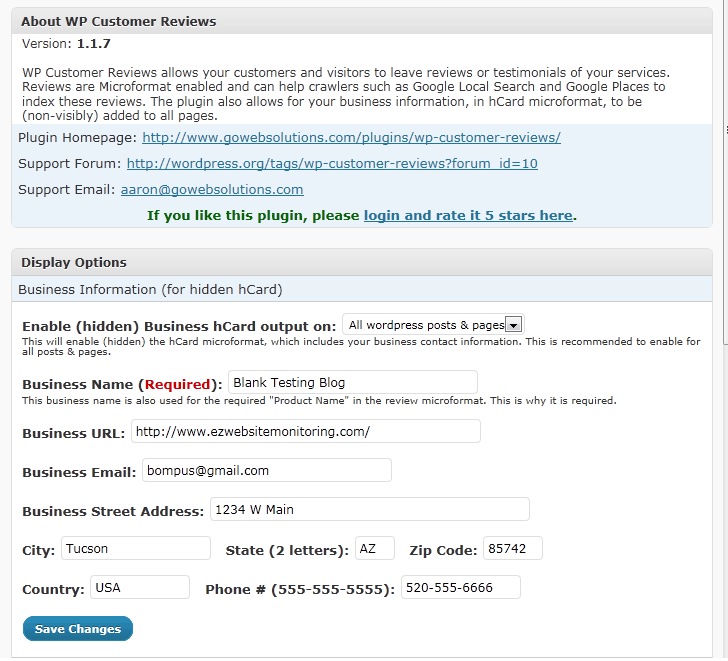 WP Customer Reviews is especially friendly towards businesses. It gives you a ton of options when it comes to customizing how reviews will work on your website. You can choose the number of reviews that show up on your pages. The fields required for your visitors to leave reviews on your website can be modified as well.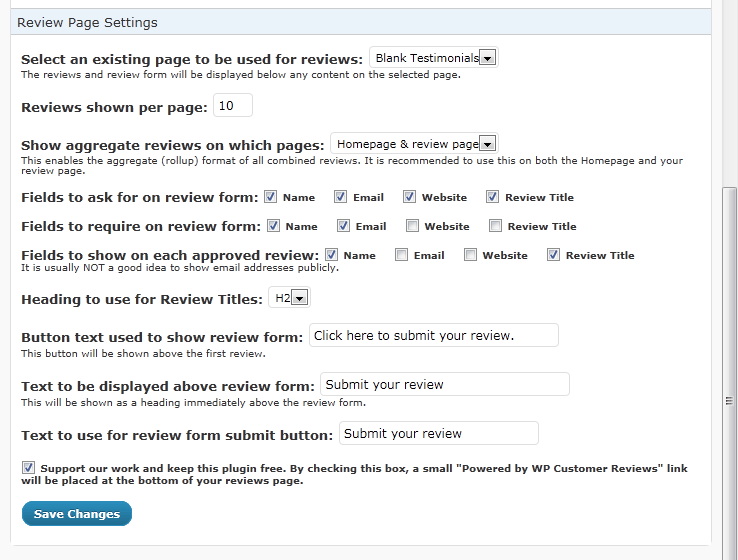 WP Customer Reviews works on multisite WordPress installs as well. When you add such a feature to your website, you want to be aware of spammers and keep them at bay. This plugin gives you multiple ways to prevent automated spam messages. Know your CSS? Customizing the look and feel of this plugin's output won't be that hard.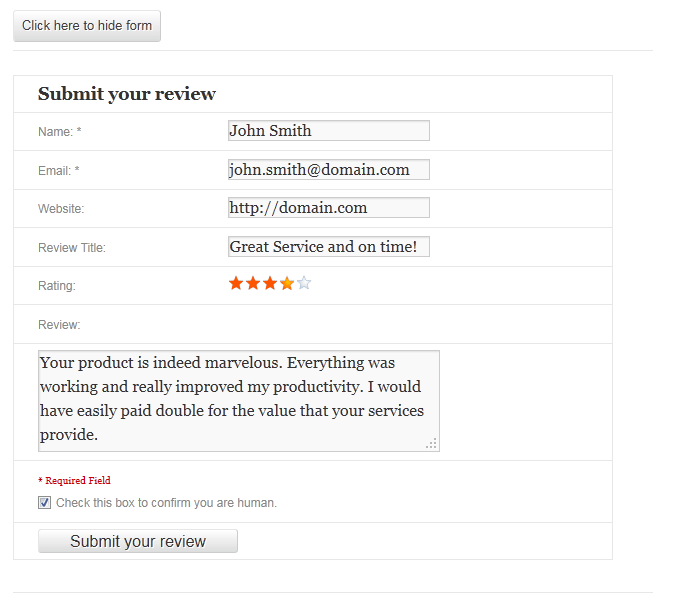 WP Customer Reviews is simple to use and does a great job collecting feedback from your customers. Review micro-formats are enabled which is nice. You still need a great product to get glowing reviews though. Overall, this is a pretty decent tool to add user generated feedback to your WordPress website.