Those of you who are experts in graphic design can always create your own infographics to drive more traffic to your site. For the rest of us, there are now plenty of tools available that make creating attractive infographics easier. iList happens to be such a tool. It lets you make dynamic lists and graphs in the backend. Your infographics can be displayed on any page or post with a shortcode.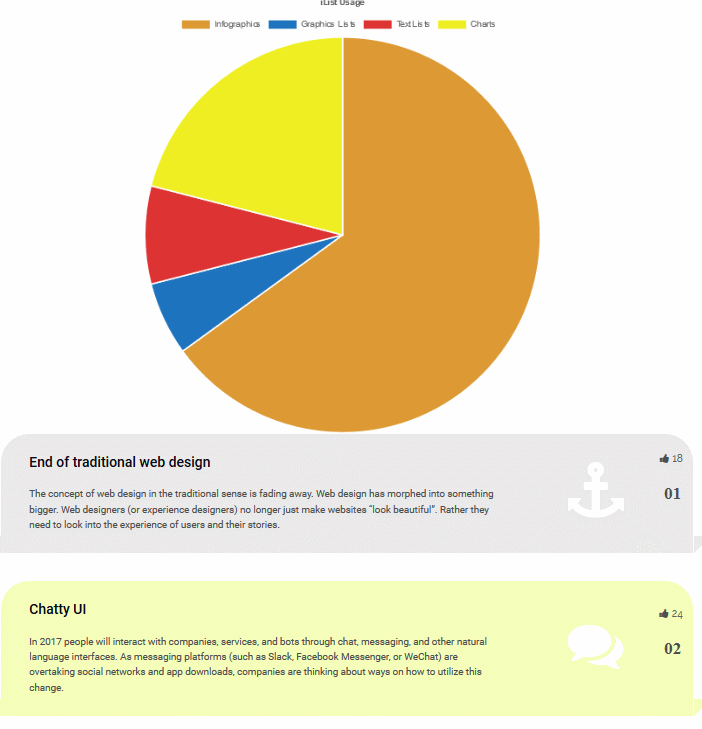 Thanks to this tool, you can add all kinds of charts to your infographic to visualize your data and better serve your visitors. Chart.js 2.0 library is used to generate the charts. Your graphs will be responsive and should show up in most modern browsers.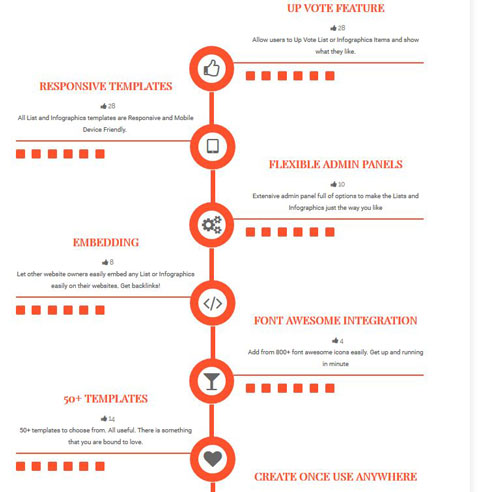 The pro version of this plugin comes with over 70 responsive templates. It comes with Font Awesome Icons, configurable colors, custom CSS support, and a convenient shortcode generator. Items can be ordered via drag & drop. It supports RTL languages. You can find out more here.