WooCommerce makes it easy to bring your store online and start selling physical/digital products. In certain cases, it makes sense to ask your visitors to offer their own price. Make an Offer for WooCommerce adds such functionality to your website. It allows your customers to submit offers and comments on products.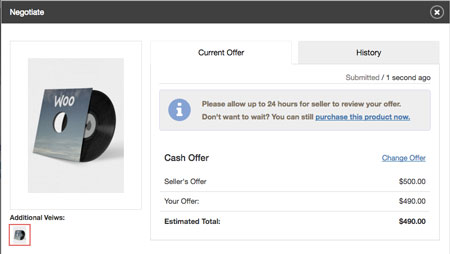 This plugin simply allows you to implement a "pay what you want" pricing system. You can not only approve and reject customer offers but also add comments and negotiate. Make an Offer takes care of email notifications for new and accepted offers.
This plugin lets you make deals with customers who are truly interested in your products. This is a paid CodeCanyon script.