Business directories have been around for a long time. Many have relied on them to find food places, service providers, and other businesses in their area. Not satisfied with existing online directories covering your market? With themes like PlacesDojo, you can create your own directory of interesting places for your audience. It can be used to share special offers and connect service providers with potential customers on your site.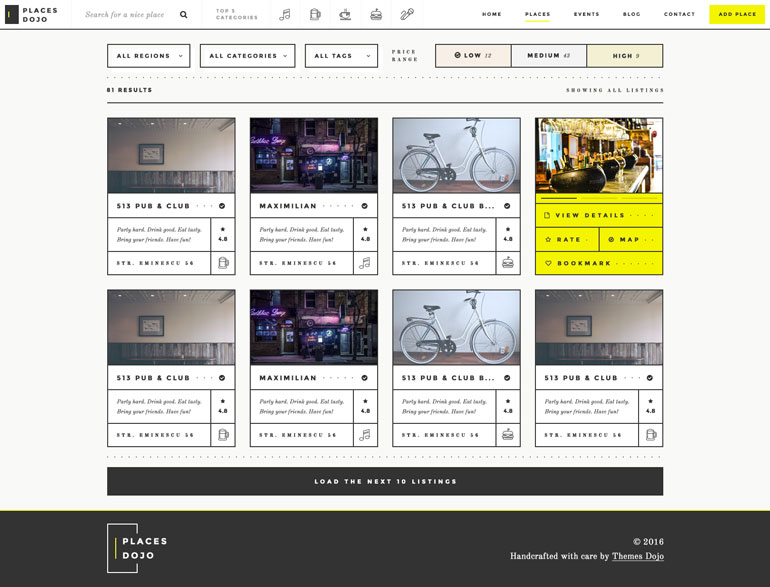 PlacesDojo is powered by WP Job Manager and WooCommerce. You can create custom pricing plans and accept payments online easily. The theme has a responsive, retina-ready design. It is coded in HTML5 and CSS3 and offers Google Maps integration.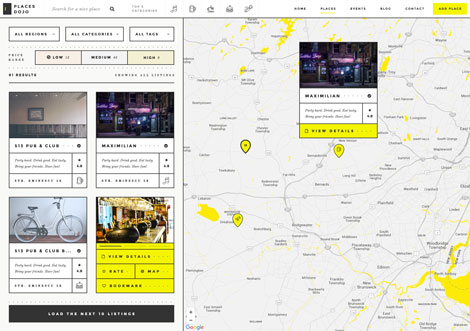 Your visitors will be able to submit places from the front-end. They also get search functionality on the front-page to find what they are looking for faster. This is a commercial theme by an Elite Author.