Everybody knows that installing too many WordPress plugins could slow their site. Some of us have to do it anyway. Keeping everything organized and sorted is going to be easier with plugins such as Plugin Columns installed. This tool lets you add columns to your plugins list and put plugins into your categories.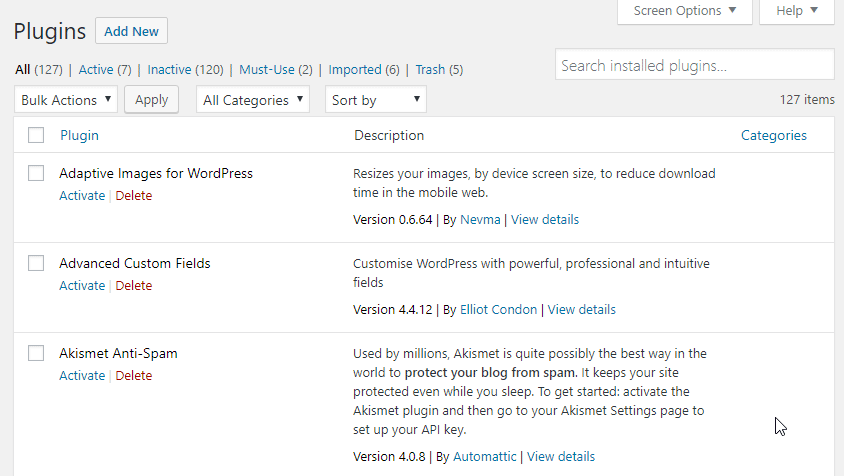 Plugin Columns allows you to filter plugins by category, so you can view only the plugins that are relevant to each situation. All columns can be sorted with a click on the header section. Webmasters have the option to export and import plugins conveniently. They can also keep track of install and update dates.
Plugin Columns is compatible with multisite installations. It is available as a free download.