In this day and age, plenty of people are making a living from sharing their skills and creations with the world. If are you passionate about pottery and ceramics, you may want to share your skills with others and even sell your work online. The Pottery theme is a WooCommerce template with a responsive, Retina ready design that lets you do just that. It has boxed and wide page layouts and lets you customize it easily thanks to Visual Composer integration.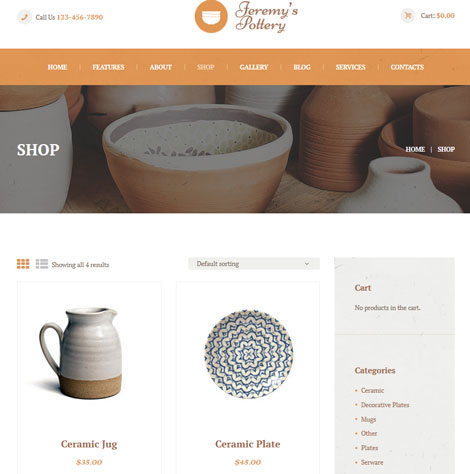 Pottery has custom widgets for Flickr, Twitter, Popular Posts, social icons, and reviews. You also get a bunch of shortcodes to present your content just how you like. The Pottery theme ships with Swipe and Revolution sliders.  Google Maps and Fonts are supported.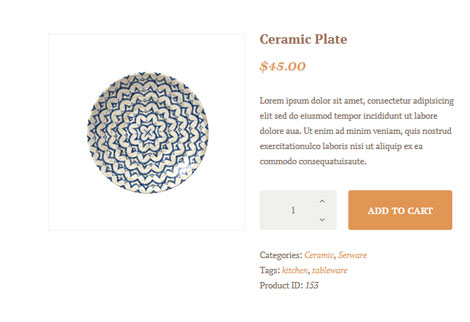 Pottery lets you sell your own products thanks to WooCommerce integration. It can also be used to promote pottery workshops and other events. This is a commercial template by an Elite Author.