Here is another plugin that gives you control over content visibility on your site. Blocks by User Role for WordPress lets you show and hide content inside Gutenberg blocks. It has 8 filters and over 130 different settings. You will be able to set block visibility for specific devices or based on role or login status.
The plugin gives you the option to lock certain blocks and show an overlay with a link to a custom page. You can change overlay color, height, and other settings from the back-end. Blocks by User Role even allows you to choose specific time and date for your blocks to become visible or hidden.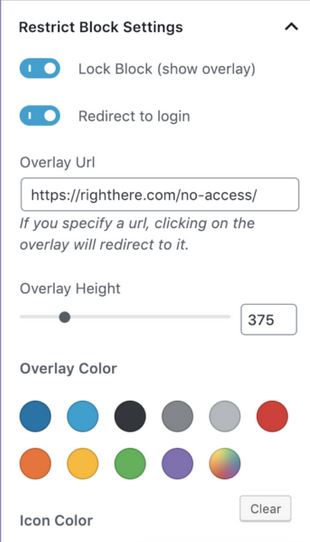 This plugin supports WooCommerce subscription and membership plugins. RightHere is the Envato coder behind this plugin. You can find out more about it here.