Not every lawyer gets to work for a large firm. Independent lawyers are very much in demand too. If you happen to have started your own law business, you are going to need a website to promote your business and generate leads. Private Lawyer is professional looking theme that enables lawyers to build a website for their business quickly.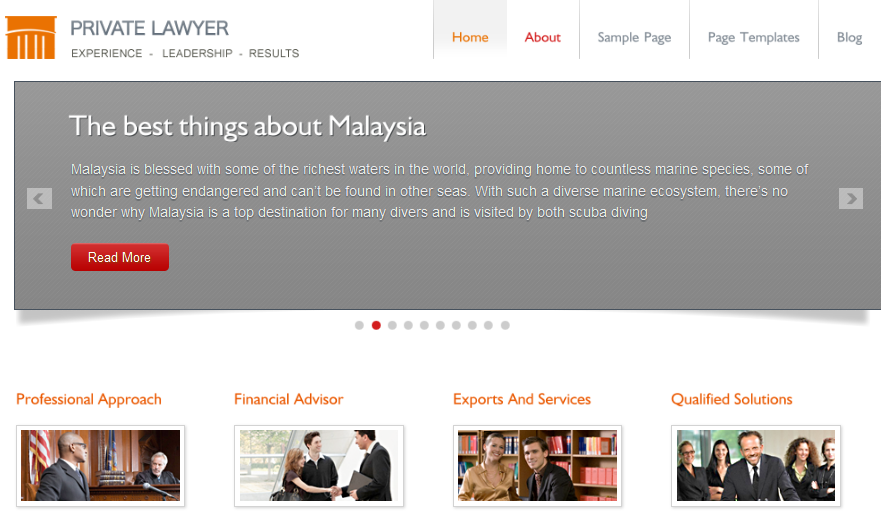 Private Lawyer has a business-portal look and feel to it. Its home page is designed to help users promote their services and track-records with their audience. The featured slider section can be used to share important news or videos with the world.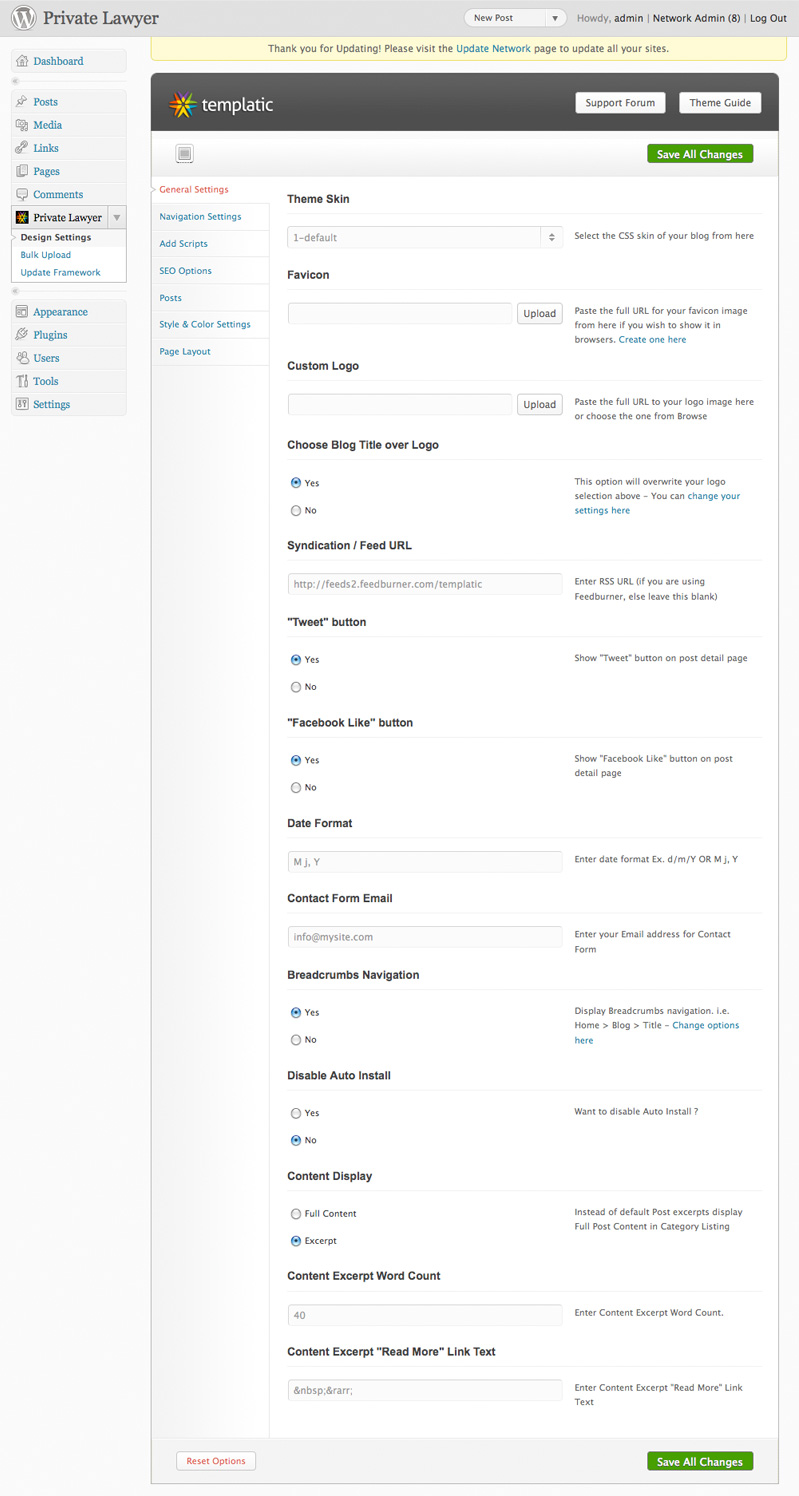 Users can change their theme's logo, favicon, and design from the options page. Private Lawyer has 5 color schemes. Navigation and SEO options can be addressed under their respective tabs. As you can see in the above screen-shot, this theme is social media friendly too.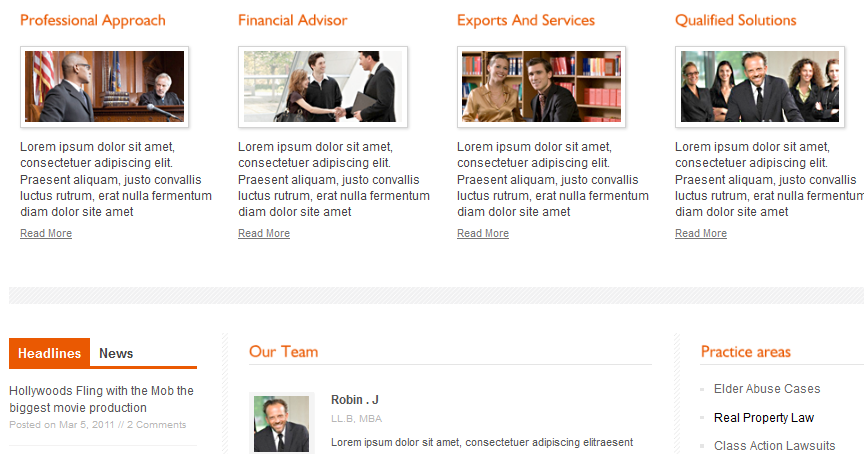 Private Lawyer has one of the best options pages that we have tested. The auto-install feature is nice to have as it saves you time setting your website up. Private Lawyer is designed well enough to help businesses share their news, accomplishments, and services with the world.
If you are a lawyer or have a client who is one, you can take advantage of Private Lawyer to build a killer website for your venture. It is SEO friendly and built on a very polished framework.