I don't know about you, but I personally own multiple blogs that I write posts for on a daily basis. If you have enough of them, you are going to get tired of WordPress' interface and constantly having to log in to different WordPress accounts. Desktop blogging solutions such as BlogJet let you save time and blog more effectively right from your desktop computer (without having to open up a browser). Besides, with a Microsoft Word interface, BlogJet lets you blog without having to know any HTML coding.
Currently trending WordPress plugins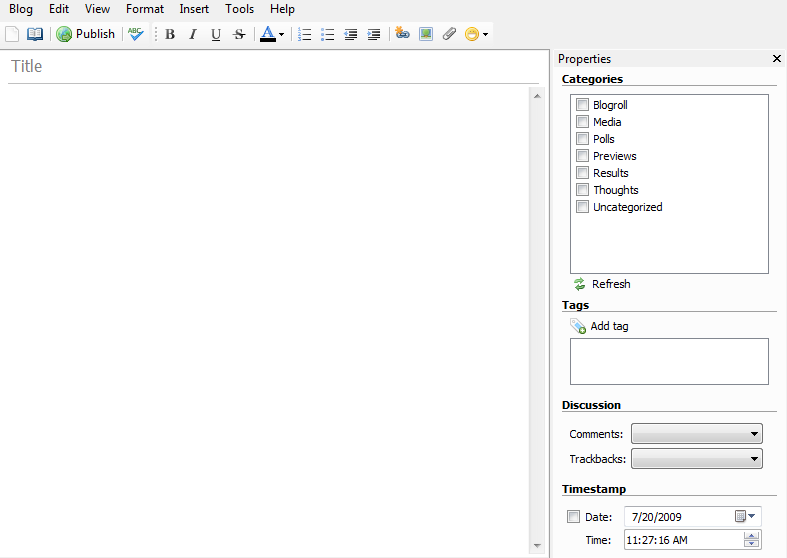 .
BlogJet comes with a WYSIWYG Editor that not only lets you write multi-media posts easily but it helps you add Flickr, YouTube, and your own images without too much trouble. BlogJet comes with a Word counter and a powerful spell checker to help you compose more professional looking blog posts.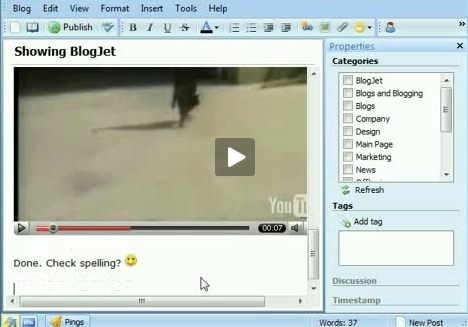 Here are a few other features that are included with BlogJet:
AutoDiscovery: a must have feature that makes it so easy to set BlogJet up and running in less than a few minutes.
Auto Replace: easily replace parts of your content with links using this feature.
Group Posting: manage multiple blogs on multiple platforms easily by using BlogJet's Group Posting.
Browser Integration: the software comes integrated with browsers and feed readers to help you find content and start blogging faster.
Ultimately, BlogJet makes it so easy to manage multiple blogs. Even if you have one blog, BlogJet can help you compose posts and manage your content easier. But if you have multiple blogs, like I do, BlogJet can save you a lot of time. Add the increases in productivity that you realize with BlogJet, and the software is well worth its $40 fee.